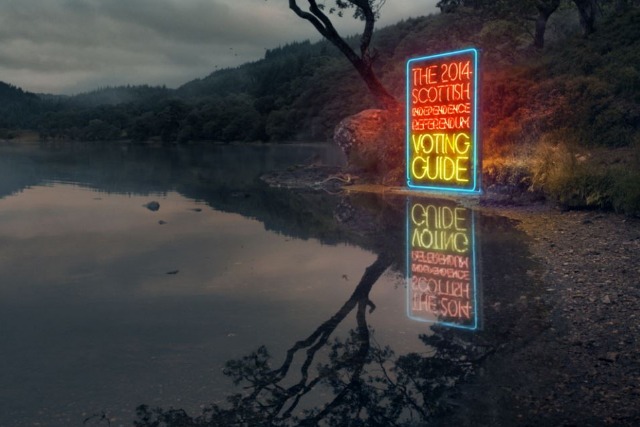 The 'Unmissable' campaign, by DLKW Lowe, seeks to raise awareness of a voting guide being sent to more than 2.5 million households in Scotland ahead of the referendum on 18 September.
The 12-page guide (right) contains information from both campaign groups, Yes Scotland and Better Together, along with a joint statement from the Scottish and UK Governments on what would happen after the referendum in the event of either a "yes" or "no" result.
TV, radio, outdoor, print and online ads also remind viewers that they must register to vote by 2 September.
The Electoral Commission has also tied up with Facebook to encourage people to vote, by promoting an interactive version of the guide on their newsfeed, while users will also be able to the 'life event' feature to tell Facebook friends they have registered to vote.
Alex Robertson, director of communication at the commission, said: "People will have seen and heard a lot about the referendum already, so we wanted to create a campaign that stands out from everything else. We're delighted with the result.
"It's also great to have got so many partners onboard, including Facebook, who will be helping millions of people in Scotland see our guide in their newsfeed."