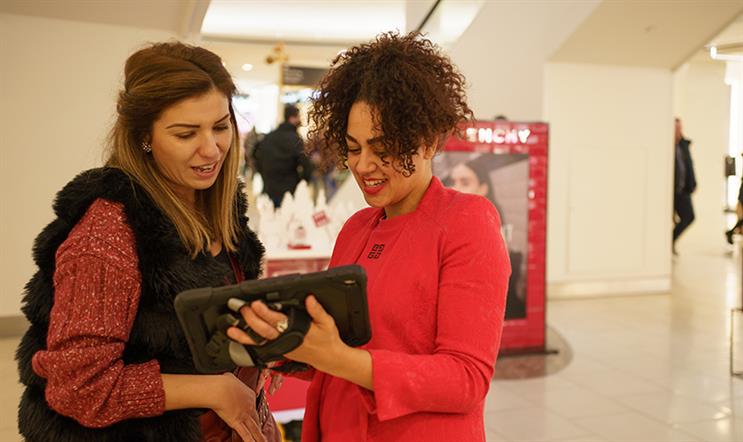 First, the good news: there's enormous value in events. Now, the bad news: as an industry, we're lacking the measurement tools to evaluate and prove this value.
It's a struggle to get comparable data to show spend, value, and prove ROI or benchmark live brand experience versus other marketing output. In 2019, we saw this issue, we heard the frustrations from our clients, and we began planning the solution. 
"For me, it's been clear for a while that the Live Events industry needed to reassess how success is measured. Compared to other marketing channels, our space is notoriously challenged in delivering valuable data and insights around operational performance, ROI and consumer insight for live brand experiences, and this needed to change." Ed Wood, Elevate Global CEO.
We reached out to over 500 key event decision-makers across the world to get their views on the issue. It was clear that there's a huge data gap, one that is holding back brand engagement in live events and threatening budget spending.
Armed with this intelligence, we made it our mission to change how Elevate handles data by investing in a team to develop Impact, our proprietary technology platform. 
Track the performance of your event programme
Impact allows us to gain insight into customers' behaviour at every touchpoint. It tracks key metrics pre-event, during the event and post-event, including number of engagements, net promoter score, brand awareness and total purchase value, and displays them in an easy-to-navigate bespoke client dashboard in real time.
We have the capabilities to pull insight from technology partners and APIs such as footfall tracking, bringing the level of event data we provide to a new dimension. This provides our clients with quantified insights and data at this critical purchase-decision stage. 
Impact has been used by 30 global brands, including Givenchy, Waitrose, LinkedIn, Weber, Zoflora and many more across a number of campaigns. From sports brands to beauty brands, from retail to technology, we've been delivering quantified insights and data at the golden moment, allowing businesses to own the consumer moment of truth.
So far, we've gathered over 400 million data points across a wide range of categories, helping to set target benchmarks and providing our clients with realistic KPIs for their live campaigns.
Transforming strategies
By using Impact, a global beauty brand was able to turn around its sampling activation within the first week. Being able to identify low engagement and footfall times allowed us to reconfigure the activation, resulting in a 15% sales increase and a 23% engagement level. 
"The impact dashboard was so easy to use, and saved us so much time as there was no need to excel reports." Zoflora.
Working with a UK high-end supermarket chain on a large-scale, weekly sampling activation, Impact identified low-footfall sampling times in multiple stores. This allowed us to provide a new structure to the activation, resulting in a 13% conversion increase and a 19% engagement increase. 
Impact enables brands to consolidate all event measurements on one customisable dashboard, allowing easy evaluation by market, location, type of live experience, category and brand. With a built-in analysis package and professional chart output, the days of trying to merge spreadsheets to compare campaigns are over.
But we won't stop there. Following a period of client research, we're now in the advanced stages of developing more. We've got big plans for Impact, and word on the street is there'll be a new vision coming soon. Stay tuned to find out more.
"Impact connects brands with their consumer at key purchase decision moments, in the street, at the shop, on the way to work. This rich data helps get products to market faster, enables marketing teams to develop more engaging communication, and builds better understanding about what target audiences really think; all in real-time." Peter Lidgey, Elevvate Global CSO.