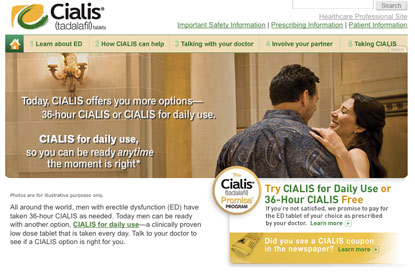 The company has already held chemistry meetings with a number of UK agencies competing for the business.

Unlike the Pfizer-owned Viagra, which works for a four-hour time window, Cialis can be effective for up to 36 hours.

In recent years, Cialis has increased its share of the erectile dysfunction market, which is estimated to be worth more than $1.5 billion in the US.

In the second quarter of this year, Cialis' US sales were up 16 per cent to $149.4 million compared with Viagra, which saw its sales rise by just 4 per cent to $207 million.

Eli Lilly held a pitch for the pan-European advertising account for Cialis in August this year, awarding the business to a Dutch advertising agency.