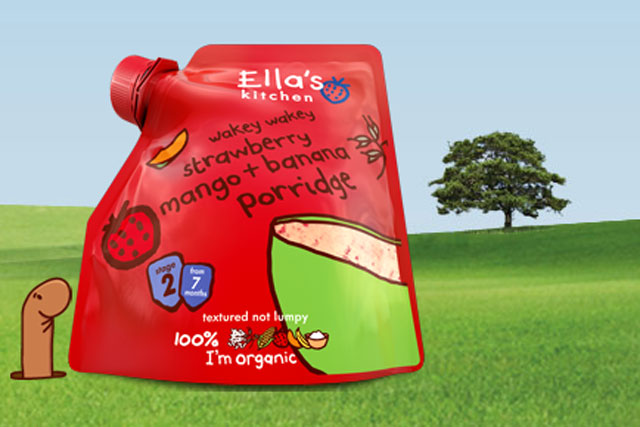 The campaign, which was created by Billington Cartmell and launches on Saturday, will highlight how babies typically have three times as many taste buds as adults, meaning that while appealing sweetness will amplified from a baby's perspective, so too will the bitterness of some vegetables.
The organic baby food brand, in conjunction with taste experts including taste psychologist Chris Lukehurst, has devised a Big Tastes Menu, which will enable adults to experience the intensity of flavour that babies experience when eating food, including "taste-amplified" brussels sprouts.
This Big Tastes Menu is part of an integrated campaign called 'Big Tastes for Tiny Taste Buds', which was formed to highlight how Ella's Kitchen understands babies' sense of taste. Advertising will appear in parenting magazines and websites.
The advertising will be supported by PR activity and an online and social media competition celebrating the faces babies pull when they first try new foods, with a prize of a year's supply of Ella's Kitchen foods. Ella's Kitchen's has also redesigned its website homepage.
Paul Lindley, founder of Ella's Kitchen, said: "By creating the Ella's Kitchen Big Tastes Menu, we are trying to help parents understand what babies really taste and explain why they have such strong reactions to new foods.
"We are passionate about making sense of tiny tots' taste buds so that we create the best quality food, just right for tiny taste buds, encouraging little ones to enjoy eating healthy foods from a very young age. Believe me, the taste of a strawberry multiplied by 10, just like a baby experiences, is amazing."