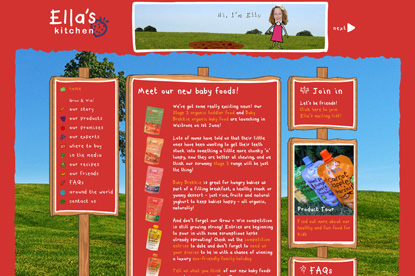 The agency has been briefed to build brand awareness for Ella's Kitchen and drive customer trial and loyalty across its entire range. The strategy involves TV, sponsorship, press, digital, in-store and packaging, and the agency will also aim to boost membership of the company's website, www.ellaskitchen.co.uk.
Part of Saatchi & Saatchi X's role is to make food sound fun for children while convincing parents that it is nutritional and hassle free.
The appointment marks a change in the three-year-old company's marketing strategy. It has worked with Viacom Brand Solutions, which has run ads on channels such as Nickelodeon.
However, Ella's Kitchen says it will continue to work with VBS in some form.