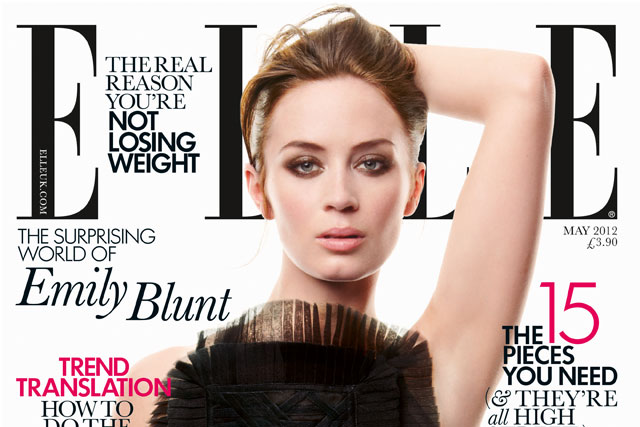 Elle, which usually features female celebrities and models on its cover, has broken with tradition in a nod to the 2012 Olympic Games.
The July issue of Elle goes on sale on 30 May and reaches subscribers on 28 May.
Usually a fiercely guarded secret among glossy magazines, Elle has not only announced the identity of its cover star ahead of publication, but is also giving its Twitter followers exclusive access to the Beckham cover shoot today (10 April).
It is repeating a strategy it came up with last month when it announced Kristen Stewart as the star of its June issue.
At 8pm today UK time, ELLE will stream live behind-the-scenes stills from the Beckham cover shoot in Los Angeles, via Twitter @ELLEuk, #BeckhamELLE, and www.elleuk.com.
Lorraine Candy, editor-in-chief of Elle, said: "David Beckham is a national hero, so we saw an opportunity to shoot a celebratory cover to support an historical and patriotic year. He is an icon and Elle is known for featuring icons on its cover.
"This is a first for us on the newsstand and I believe he is loved by men and women alike. Anyway, who doesn't want to see a picture of one of the world's most handsome men on the front cover of a magazine? It will be a collector's issue."
Beckham said he was honoured to have been asked to be the first the first-ever solo male fashion cover and described Elle as a "prestigious magazine with international recognition".
Follow Nick Batten on Twitter @NickBatten2