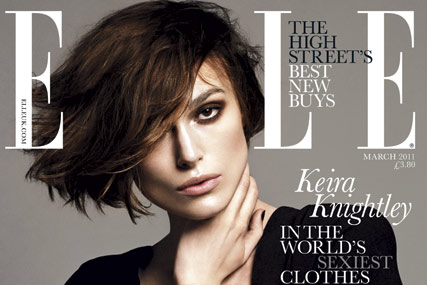 The brand has approached a number of integrated agencies with a view to holding a pitch for the business.
Elle currently creates the majority of its ad campaigns in-house. However, it is keen to step up its marketing activity in 2011 as it looks to further develop its brand.
Reid Holland, the marketing director at Hachette, is handling the pitch and is finalising a shortlist ahead of appointing an agency to handle a spring brand campaign.
In September last year, Elle launched its first ad campaign in six years to help celebrate its 25th birthday issue.
The campaign incorporated press, outdoor and digital, and featured prominent figures from the fashion industry, including Naomi Campbell, John Galliano and Coco Rocha. The ads carried the strapline: "25 years of style."
Elle's media planning and buying account, handled by MEC, is unaffected.
In the last ABC audit, Elle recorded sales of 195,625 for the six months to June 2010, a rise of just 0.1 per cent.
The magazine last went through a relaunch in January 2008, as it looked to challenge the more high-end fashion titles rather than the mid-market populist publications.