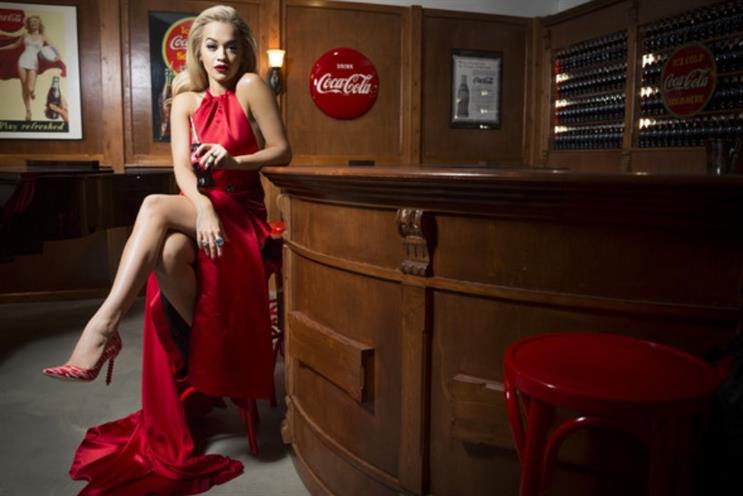 The New Future of Music and Brands presentation, which culminated with a performance from singer-songwriter Goulding, was chaired by music journalist Miranda Sawyer.
Lucien Boyer opened the discussion, describing music as "the most powerful and influential lever in the new media world [...] not only powerful but meaningful".
Boyer said: "I don't think it's a nice thing to add on the side of a campaign, but can be at the core of brand communications."
Gracey, who is artist manager and creative director at Turn First Management, talked about her work with Goulding, who has a brand tie-up with Nike, and with Rita Ora, who is designing a range of clothing with Adidas.
She said: "There has to be an authenticity in a deal. Ellie wouldn't do a deal with Coca-Cola, because she doesn't drink it."
Conversely, Gracey pointed out, Ora has just helped Coke celebrate 100 years of its contour bottle.
The panellists discussed the increasing importance of data in the converging worlds of music and brand, and how the deeper level of understanding on consumer tastes and behaviour can inform partnerships.
Paul Frampton, chief executive of Havas Media, said: "What data can do is give a real human understanding of what people are looking at and the world they want.
"Now there's an amazing window into how people are consuming the music they love."
Jack Fryer, Universal Music's head of research and insight, agreed and discussed how data gleaned from retailers, social media analytics, cookies, etc, could be used to inform music-brand tie-ups.
But he also emphasised that the "preciousness of the relationship between the fan and artist is sacrosanct".
Frampton echoed Fryer's point. He said: "If you want to launch a product aimed at the millennial market, you have to think smartly about how you get into their world. It's a question of authenticity – working out if the brand and band are good partners."
Meanwhile, Marc Robinson, managing director of globe brand partnerships at Universal, said the relationship between a brand and a band can work the other way, with brands directing music lovers to artists not on their radar.
He said: "There is so much music content online now that sometimes you need a brand to channel consumers."
While Robinson admitted that Universal was "open to all brands", he said: "We want to work with brands that want to work with music. If they invest in a long-term relationship, they can get a lot out of it," using HP, with its global streaming of concerts, as an exponent of the long-term approach.
The session included a speech and performance from George the Poet, who talked about when brand music and brand associations go wrong, citing Ice Cube's tie-up with malt liquor St Ides, which led to the brand becoming synonymous with rap but as a result helped to fuel alcoholism in black communities in the US.