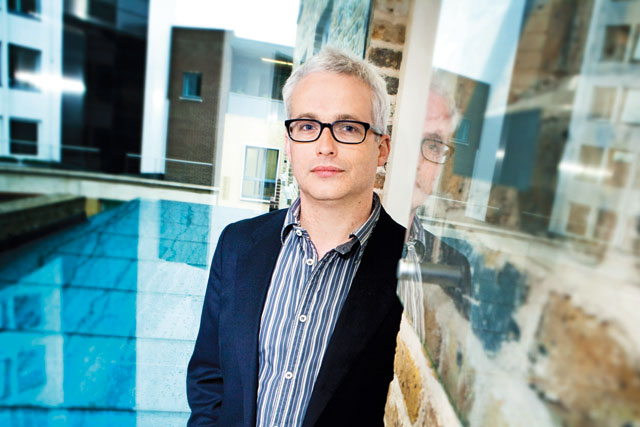 When discussing social, we are fortunately leaving the days of anodyne generalisms behind. We have moved on from "create a conversation"-type of advice that, while not being particularly wrong, is not particularly helpful either.
Learning has moved on over the past year or so, with evidence-based thinking such as Google's "zero moment of truth" becoming prevalent in strategic marketing discussions. MBA has used related thinking to propel Sage by Heston Blumenthal kitchen appliances through launch to a successful first year and grow O2's digital business in the business-to-business space. We know that having a content strategy helps people to not only understand your brand but also find their way through the higgledy-piggledy purchase funnel.
Socially led creative ideas (eg. Toshiba and Intel's "the beauty inside", Kern & Sohn's "the gnome experiment") are rightly grabbing the headlines with award wins and lavish praise among the marketing community.
However, how effective any of this is when evaluated against business metrics remains broadly unanswered. We are fortunate to have the "case law" gathered from the IPA and The Marketing Society, among others. We have knowledge about how most of the "traditional" stuff works and can be made to work better. The case law does not exist to the same extent when considering the various usages of social – not really a surprise given its relative nascency.
This is why MBA helped to found the #IPASocialWorks project. It's an industry-wide initiative with the
IPA, The Marketing Society and the Market Research Society, supported by Twitter, Facebook and LinkedIn. The objective is to find the elusive case law and draw conclusions for the industry about how to best measure and use the multiple facets of social.
The project has found several solid examples where social activity can be shown to have caused incremental business effect. There are some communications examples such as Visit Iceland, Fridge Raiders and "it's more fun in the Philippines".
Cadbury Creme Egg and the New Zealand bank ASB showed some innovative and robust uses of Facebook. O2, Transport for London and BT can demonstrate positive business metrics against social in customer service – not just in terms of cost reduction, but also from reduced churn. At the moment, #IPASocialWorks is attempting to unearth more stories, especially where social has been used within a broader communications programme and also for gathering insight.
Unfortunately, we're frequently coming across the same problem – the measurement simply isn't rigorous enough. With most of the cases, there is clearly something happening, some kind of positive impact. But there isn't the compelling argument to convince a commercially rigorous observer. There are too many loose ends and uncertainties.
In the cases we have evaluated, there are lots of counting numbers, lots of interaction information. But there is scant mention of business objectives, let alone proof of achieving them. There is often misappropriation of correlation to mean causality; there are few, if any, attempts to untangle the social equivalent of the Rosser Reeves fallacy (is it that your best customers are more likely to want to interact with you socially, or that those who interact with you socially are better customers?). ROI is often used as a catch-all phrase for positive numbers rather than a specific, financial equation.
Much robust measurement in social uses the same principles of effectiveness as you would find in any IPA Effectiveness Awards entry or direct marketing best practice. That doesn't mean that it's easy, however. Often, considerable effort and resource will need to be applied to make it robust enough to stand up to scrutiny. Fundamental to successful measurement is thinking about the necessary evidence in advance and plotting a path to having the right data to hand.
Social should be commanding larger proportions of spend, but it is not being "sold" with sufficiently compelling evidence to command wholesale shifting of budgets. To change the paradigm, social needs to demonstrate that not only does it work, but that it is a more efficient and effective way of spending the budget.
We all know that social has much untapped potential. Thankfully, we have learned enough to be much more specific about the roles it can play and have good ideas about how to make it sing. But, as an industry, we need to be much smarter about measurement – it's perfectly possible – and it needs the skills you already have to be focused on the challenge. The #IPASocialWorks project will continue to advance the cause – do let us know if you have a good case study. Over the coming months, there will be further case studies and guidance as to how to finally crack that most elusive and fickle objective: robust social measurement.


---
James Devon is the planning director at MBA