Elvie "#FreeTheFeed" by Mother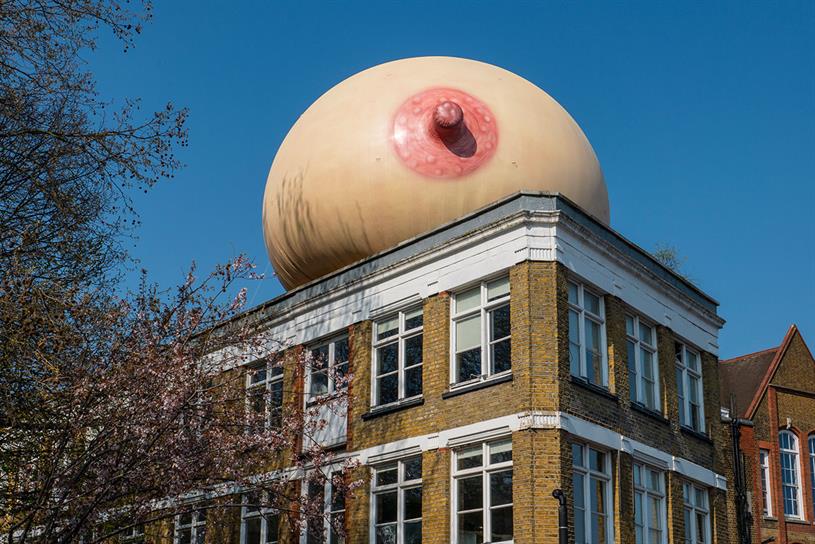 On Mother's Day, five giant inflatable breasts appeared across London's skyline as part of a campaign to fight the stigma around breastfeeding and pumping in public.
The boobs varied in size, with the smallest standing at 3m and the largest at 6m tall, and were designed to represent a diverse range of women. Each was positioned at a key location around the city, including Old Street, Village Underground and Huntington Estate in east London. #FreeTheFeed started as a project by Mother in 2017 to empower women to feel safe and comfortable breastfeeding or pumping anytime. The UK has one of the lowest rates of breastfeeding in Europe. Elvie, a start-up that focuses on tech innovation for women's health, released the world's first silent, wearable breast pump last year.