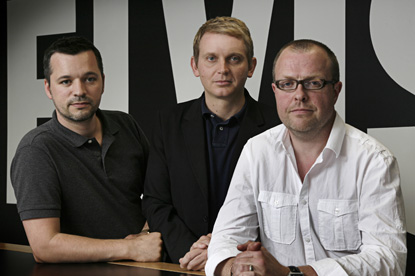 Eatson will work alongside Elvis' existing creative directors, John Treacy and Ben Clapp, and will focus on leading the creative product on promotional and retail output. This includes the £5 million Wrangler business, which Elvis picked up in May.

Eatson has spent just over four years leading the creative team at Saatchi & Saatchi X, the direct marketing and sales promotion arm of the Publicis-owned agency.

During his tenure at the agency, he was responsible for creating campaigns for brands including Nokia and Unicef.
Before working at Saatchis, Eatson was the joint creative director of iris, working in partnership with the agency's founder Sean Reynolds.

At iris, Eatson created the multi-award-winning sex lottery work for the Department of Health, which aimed to increase awareness of the risk of sexually transmitted infections among young people. Eatson's appointment at Elvis follows the hiring of Clapp, the former Tribal DDB executive creative director, in January.