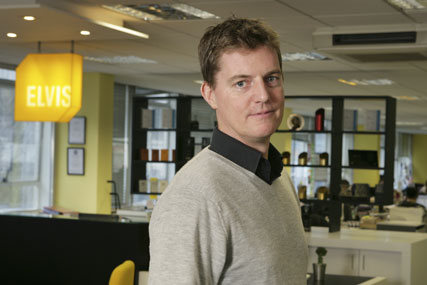 The agency's expansion will begin in Canada, where it plans to open offices in Toronto, Montreal and Vancouver later this month, with Honda as its founding client.
The next step is expected to see expansion further afield, with openings in Asia, South America and the US scheduled for later this year.
Martin Semmens, the founder of Elvis, will oversee the agency's growth, working alongside individual management teams hired specifically for each region.
The development comes as part of renewed investment made by EDC, the recently formed independent network that was previously part of Cossette, and now operates as a separate operating division alongside Cossette within the new Vision 7 International holding company structure.
Semmens said: "Elvis has been a tremendous success here in the UK, and it makes sense now to expand our brand overseas. The Canada move – with our history through EDC – makes complete sense, while Asia, the US and South America are important both strategically and creatively."
Elvis launched in 2003, and now has more than 100 people working in its UK headquarters. The agency has handled Honda's pan-European digital and direct marketing work since March 2010.