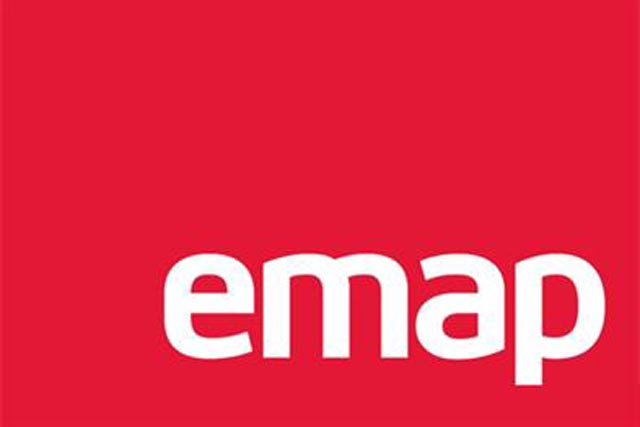 The figure was marginally up on the £25m Emap made in its previous reporting period to December 2009. However, this was only a nine-month period, highlighting how Emap was not able to draw significantly on an additional quarter last year.
It resulted in a dip, in real terms, as pre-tax profits were hit by cuts in Government spending and on attendance at its conferences.
According to accounts made available by the company, total revenue was £244m last year, up from £164m in the previous nine-month period.
The figure was down marginally on the £246m made across 2009, a figure highlighted by Emap in its accounts, despite two distinct reporting periods falling in that year.
The report also shows a year-on-year comparison detailing how earnings before interest, tax, amortisation, depreciation, impairments and exceptional costs fell from £94m in 2009, to £85m last year.
Operating profit was £61m for the business publisher last year, up markedly on the previous nine months, which brought an operating profit of £26m.

Emap said it incurred exceptional items of £22m last year. These primarily reflected costs incurred in simplification of the group structure, exceptional costs incurred to support acquisitions made during the year, and the £17m exceptional loss on the disposal of the Professional Beauty titles and events.
The company said in the face of "challenging economic conditions", the group saw revenue and profit grow in its two largest divisions – online intelligence, and exhibitions and festivals. It also saw strong growth in its smaller Middle East unit.
Emap Connect, the business's exhibitions and festivals wing, reported a rise in revenue to £78m last year from the £77m in made in the previous 12 months.
Emap Middle East generated £19m revenue last year, up from £17m the previous year, while its Data and Insight division grew revenue to £80m, from the £78m generated in 2009.
These gains were offset by reductions elsewhere relating to spending in the UK public sector, especially in health and local government, the company said in its accounts.
Emap Networks, its conference's division, saw revenue drop to £14m from the £17m made in the 12 months to December 2009.

Inform, the division that publishes Emap's 19 weekly and monthly business magazines, generated revenue of £53m last year, down from £60m the previous year.
Emap said the economic climate; "…impacted trading in the group's publishing division, which saw a marked year-on-year reduction in spending in public sector recruitment advertising and in its conference unit, which saw lower delegate attendees to its one-day event programmes serving public sector interests".
The company said year-on-year revenue reduction from two public sector-related sources amounted to £10m.
It continued: "Growth in the rest of the business brought the group's total revenue back within 1% of the prior year total, but major investment in new product across the group's divisions, mainly in digital development, meant the profit impact of the loss of this marginally high yielding recruitment or delegate revenue was not fully mitigated at the profit line in this year's accounts.
"However, the investment in new product as part of the group's ongoing programme provides the platform for growth and expanding profit margins, as successful new launches build to critical mass."
Emap said it held debt of £564m as of 31 December and around £50m in cash.
Earlier this month, it emerged that Emap was considering a change to its magazines model, examining strategies to take its weekly titles monthly or even online-only, in an attempt to streamline the business.
The move could see Emap enact the change before an internal deadline of 2015. The first title due to test the move to a monthly frequency is understood to be Nursing Times.
All Emap titles are already set behind an online paywall, which was enforced at the end of 2009.

Just last month, the publisher parted company with its chief executive David Gilbertson. He left the company with immediate effect and is yet to be replaced.
It is understood the decision regarding Gilbertson's departure was reached "mutually" with Emap's joint investors, private equity group Apax Partners and Guardian publisher Guardian Media Group.