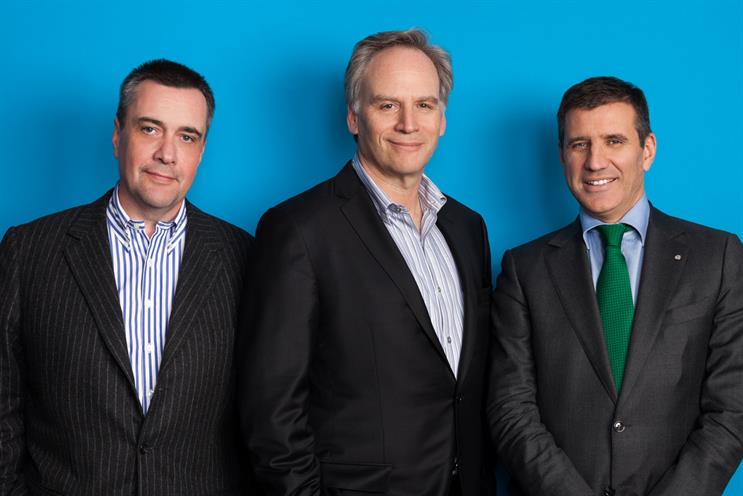 When The Wall Street Jour-nal went to Interpublic Group's chairman and chief executive, Michael Roth, at the beginning of November with a story that he was preparing to oust the chief executive of his biggest division, McCann World­group, Roth's reply was a clear indication of the drama to come.
"We do not comment on rumour and speculation," he said, before doing just that precisely by what he did not say: "McCann is a great brand – we'll continue to support its clients and invest in talent to drive further progress in the agency's transformation."
It did not take a keen nose for a story to sniff Roth's dissimulation. Where was the denial? Where was the endorsement of his McCann lieutenant Nick Brien? Roth's failure to quash the speculation was a clarion call to McCann's staff and clients, and no doubt to Brien himself, that his days were numbered.
Yet it took Roth another two weeks to deal that fatal blow and, when it came, it was curiously inelegant. A press release was circulated announcing a new management structure at McCann; Brien's departure was relegated to the penultimate paragraph. His less-than-three-year tenure at McCann and his stewardship before that (and with much more obvious success) of IPG's Mediabrands was dismissed with a barely cursory: "We thank Nick for his commitment and for driving change at McCann during his tenure."
To Brien's supporters, it seemed an unnecessarily brutal way to handle the departure of a man who had served IPG extremely well at Mediabrands but had been felled by perhaps the biggest challenge within the group – a challenge he had tackled without the sort of practical support his peers working at other holding companies could expect from their bosses.
To Brien's critics, Roth's decision to pull the plug on his lacklustre tenure came not a moment too soon, perhaps only just in time to bring IPG's biggest revenue-driver back from the brink. Certainly, the manner of Brien's exit hints at desperation from the board.
But does the new management structure underline that sense of desperation, hastily patched together from components already within IPG? Or does the appointment of Harris Diamond and the em­powerment of Luca Lindner and Gustavo Martinez at the advertising agency signal a new clear-headed holding company-down strategy to get McCann back on form?
Those who predict the sale of IPG to Publicis Groupe may favour the former interpretation, with Roth's decision to appoint a loyal, proven servant in Diamond, rather than an external candidate with all the necessary advertising skills and reputation, seen as a short-term salve ahead of a disposal.
If Diamond and Roth (pictured, below) are in it for the long term, then there's clearly a big job to be done to reassure bruised staff (particularly key creatives who might baulk at the idea of a boss from the PR in­dustry), convince sceptical clients (one significant client had still had no courtesy call to notify him of the changes at his agency 24 hours after the of­ficial announcement went out) and inject new confidence into what's undoubtedly a wounded brand.
Interpublic's problem child
It is a curious coincidence that the replacement of Nick Brien came precisely ten years after IPG was fined $12 million after the discovery that amounts shown as intercompany debtors in McCann's books should have been written off against profits. The discovery was just one of a catalogue of errors totalling $600 million that prompted numerous restatements of IPG's accounts between 2002 and 2005.
As Michael Roth said at the time: "This matter is now behind us." But the McCann network has continued to be a cause of discomfort as its performance has fallen short of expectations.
McCann is just one of the businesses that falls within what IPG describes as its integrated agency networks division. And the division's recent track record has been bumpy to say the least.
Revenue from the division dipped in 2009, but seemed destined to recover… until now. In the first nine months of this year, revenue slipped back again by 3.4 per cent – not all of that due to adverse currency movements – while the division's operating profit slipped back even further to its worst level since 2005. Even more worrying, the fall was much sharper in the latest quarter, with revenue dropping by 7 per cent and operating profit by 35 per cent.
This big profit decline came when the rest of the group was holding its own. If the previous year's windfall gain from the sale of Facebook shares were to be excluded, the group as a whole had only a 7.5 per cent fall in profit in the nine months to 30 September. Indeed, IPG's financial stature was sufficiently high at the start of this month for it to announce a new $800 million loan note issue to replace existing, more expensive, borrowings and extend the repayment period.
So this was not a good time for the IAN division to be heading for the sick bay, and some urgent action was desirable to restore its health. Without it, IPG's investors might get restless.
Bob Willott is the editor of Marketing Services Financial Intelligence