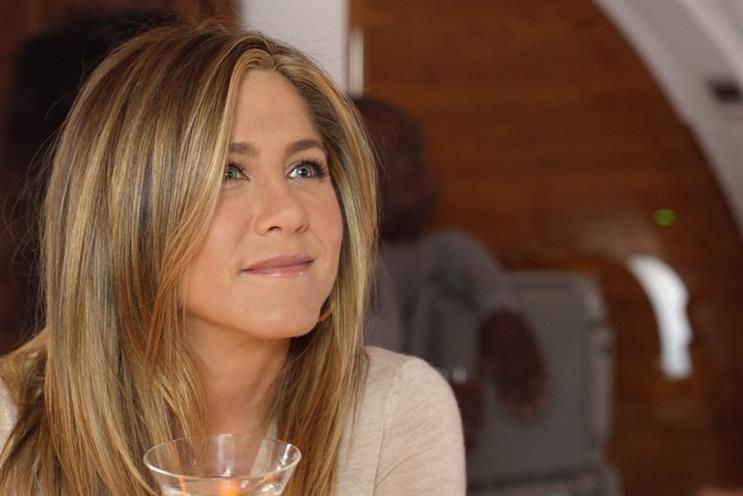 The spot shows Aniston clad in a dressing gown having a 'nightmare' where she is on an ordinary plane that doesn't have a bar or showers.
Unlike most ordinary travellers who are used to the relative discomfort of air travel, Aniston's bad dream is discovering she's stuck on a plane without the luxury she is accustomed to.
Luckily for the star, her nightmare is not reality. She wakes up in the comfort of her first class private suite and relates the tale to the cabin crew onboard Emirates onboard lounge.
The brand has followed rival Etihad's lead in signing a global celebrity as ambassador. Earlier this year Etihad launched a major TV campaign featuring Nicole Kidman enjoying the luxury private residence apartment on the airline's A380 Jet.
"Jennifer Aniston's appeal and effortless connection with a global audience makes her the perfect choice for our campaign," said Boutros Boutros, Emirates' divisional senior vice president for marketing & brand.
"As one of the busiest women in Hollywood, Aniston, like many of our customers, enjoys downtime only when she is travelling. At Emirates, we ensure the experience is an exceptional one."