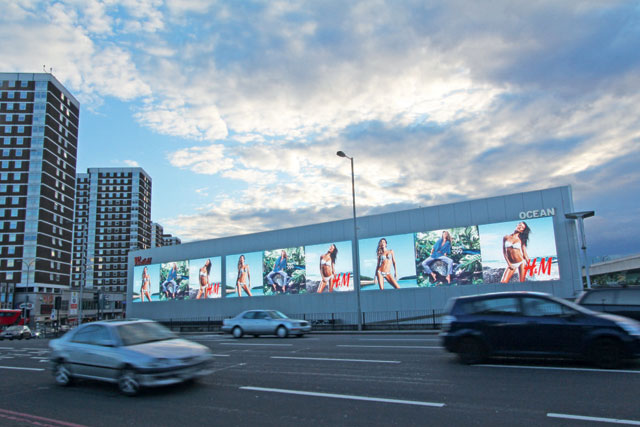 A compelling amalgam of forms, digital out of home has the broadcast impact of TV, combining moving images with words and pictures. It has the immediacy of the web, updated and in real time. It is tactile and interactive. And today's large-format screens have tremendous scale and size delivering enhanced emotional connection.
Here are a few ideas to help maximise campaigns without overcomplicating the idea.
Offer tailored content and specific messages according to the time of day or a screen's location.
Engage people with content that is relative to their mindset or a precise moment in time.
Tailor messages towards a particular event, or the gender of the people who are close by.
Do something that adds value to your audience, be it meaningful or entertaining, useful or inspiring.
l Create experiences that emotionally move people and provide an opportunity for immediate participation. It's about a shared experience and shared values.
Ocean's network offers not just an iconic framework but an opportunity for emotional impact, which Neuroscience research has proven to influence behaviour and purchasing decisions.
Make the most of that and everyone wins.