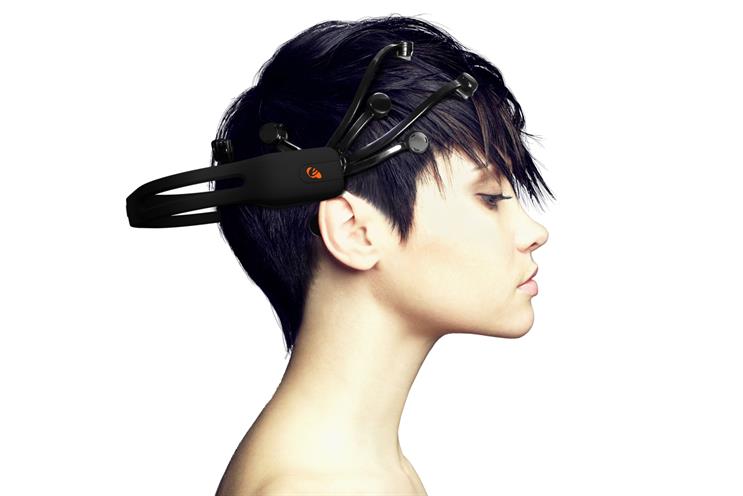 Unfortunately, it's been shown that war – and not necessity – is the mother of many inventions. From the jet engine to GPS, and even sanitary protection – military one-upmanship has driven innovations that have eventually filtered through to become consumer goods.
So it's heartening to see that out of peace – and the quest to find a way for patients who had suffered serious paralysis or brain damage to communicate – a device was invented that could have an interesting effect on marketing.
Currently being tested by the WCRS tech team, the Emotiv EPOC interface for human-computer interaction is a wireless headset containing 14 sensors that monitor signals produced by the brain. These can be translated into measurements of thoughts, feelings and expressions, allowing headset users to control what is happening on a screen in front of them through their thoughts and facial expressions. For example, by thinking "push", they are able to push an object displayed on their computer screen.
WCRS is examining the equipment's suitability for use in the gaming market – creating an immersive experience that users could control with their minds. However, the hardware's potential could have a bigger impact on how we interact with computers.
Integrating technology such as Google Glass (a computer built into a pair of glasses that uses voice recognition and eye tracking to enable users to digitally interact with the world around them) with the Emotiv EPOC, and the next-generation computing devices, could represent a major step forward whereby a thought could be the trigger to search Wikipedia or find an item on eBay, for example. The possibilities could be impressive.