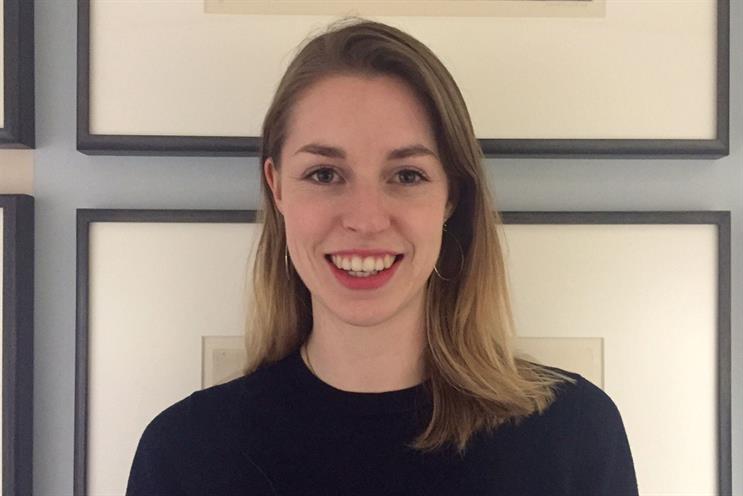 THE JUDGE
Jeremy Bullmore
It wasn't a subject that lent itself to glib, black-and-white solutions. We wouldn't have chosen it if it was. All the essays, unsurprisingly, approached it with thoughtfulness and intelligence. Almost all questioned the simplistic notion that an increase in the proportion of women hired would of itself improve the quality of work. Many felt that positive discrimination was still discrimination – and indeed was faintly insulting in suggesting that women, without such favouritism, were unable to compete on equal terms with men. A few put forward the view that the value of diversity was little to do with some mathematical mirroring of the make-up of the population; real diversity should create a culture that automatically generated unexpected and unconventional ideas.
In the end, we unhesitatingly picked Adele as our winner. She not only wrote with style and wit, as did many, but was the only one to emphasise the huge importance to our trade of that rare but "basic human ability" called empathy.
I wondered if she was consciously echoing the thoughts of her namesake, Professor Jean Aitchison, who wrote in her 1996 Reith Lecture: "An effective persuader must be able to imagine events from another person's point of view. In fashionable jargon, he or she must have a 'theory of mind'. Without it, persuasion is a hit-and-miss affair."
Claire and I both felt that Adele not only recognised empathy but possessed it herself in spades.
THE WINNER
Adele Aitchison •

planner

•

J Walter Thompson London

In 2014, The New York Times published an article entitled "When it takes a woman to design products for women". A Stanford-educated mechanical engineer, responding to an MIT-run hackathon to invent a better breast pump, suggests why "it's important to have more female scientists and engineers designing products – especially if those products involve childbirth or breast-feeding. 'A guy cannot fundamentally understand,'" she said.

I fully support the need for equal opportunities across all industries and I can see that it's easier to understand an end user's situation, frustrations and problems when you are similar to that person. However, it doesn't guarantee better design ability, nor should it exclude those who do not have direct experience from the process. If I were 1) male and 2) a mechanical engineer, I'd be put out by the suggestion that lack of direct experience excludes me from solving a design problem.

Andrew Zenoff, the inventor of My Brest Friend, didn't let his lack of breasts prevent him from designing a successful nursing pillow that provides support to female bodies when they need it most.

Making "female products" the domain of female designers displays the same binary rules that for too long have worked in the opposite direction to exclude women, among other minorities, from working in industries wrongly considered to be beyond our understanding or interest. This way of thinking has also worked against men – in education, for example, which has been starved of male talent for years. The blind assumption seemed to be that women were better able to empathise with children by virtue of having the right biological equipment to pop them out.

Let's apply the model to adland. I am a mid-twenties female working in a creative agency. Following this model where people only work on products and services they stereotypically "align" with, I should work on yoga classes, theatre and – based on my Friday nights – maybe a gin brand.
Google thought I was male, middleaged and interested in cars. But we're smarter, aren't we?
Actually, I've spent the last few years working across categories including telecoms and finance. I am as interested in these categories as I am in others (see "gin", above). For a while, my Google ad profile thought I was male, middle-aged and interested in cars. That's a machine's summation of who I am. My Google profile is reductionist; my searches about financial products mean I am a man. "Finance is a man-thing," Google says.
But we're smarter than this, aren't we? Surely we can see that, as fully functioning humans, we have a crucial ingredient; a basic human ability that helps us understand and share the feelings and experiences of other people: "empathy".
Empathy is the reason we do not necessarily need to ring-fence certain projects for certain "kinds" of people and it's also the key to enabling people with more diverse backgrounds and experiences to work in adland. Empathetic people and "minority groups" need to work hand-in-hand to create the right working environments, attitudes and recruitment processes to make adland both appealing and practically possible for everyone. Our vigilance in making sure that job specifications, selection criteria and "cultural fit" are not skewed to certain demographics relies on empathy.
Let us please make it our mission to make sure the candidates we recruit regardless of gender, age, ethnicity, race (and all the other socio-demographic labels) have one thing in common, that magic ingredient that will improve our work, transform our working environment and support our continued commitment to diversifying the workforce – empathy.