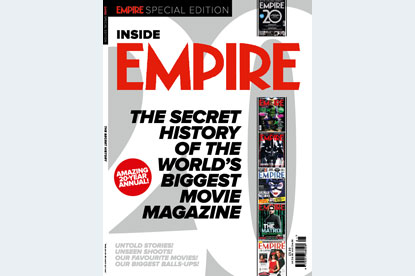 The publication Inside Empire, which goes on sale on 15 October, has behind-the-scenes accounts from the key people in the magazine's history, interviews and never-before-seen photo shoots with Hollywood big hitters.

There is a chapter by each of Empire's eight editors revealing insider information and anecdotes from their time in the editor's chair.

The best Empire photo shoots in its history are in the special edition, including never-before-seen shots from its birthday issue in May with Hollywood stars such as Tom Cruise and Jack Nicholson, as well as interviews with directors from Steven Spielberg to James Cameron.

Empire's managing director, Stuart Williams, said: "This very special edition will allow our readers a peak into the weird and wonderful world of the movie world.

"Tears, tantrums and triumphs are a daily occurrence – and that's just the staff. Inside Empire will be essential reading for anyone who's enjoyed a film at any point over the past two decades."