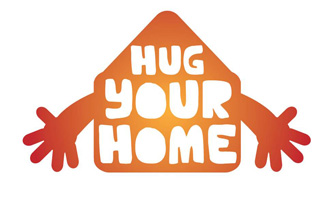 Employers are investing significant resources in these schemes because they view them as an effective way to engender pride and goodwill among their staff. Unilever, for example, appointed ad agency Fallon last week to help inform its employees about its sustainability programme.
Unilever is not divulging details, but, given that it has hired the agency responsible for recent high-profile ads such as Cadbury's 'Gorilla' and Sony's 'Balls', it must be expecting some eye-catching internal communications.
Employee engagement also figures highly in BSkyB's 'The Bigger Picture' programme, which aims to tackle climate change, encourage participation in sport and generate interest in the arts.
As part of the green-focused strand of this activity, BSkyB has established a team to advise employees on how they can reduce their impact on the environment. It has also run cycling initiatives which cross over into the health-related element of the programme.
Jo Fox, deputy director of The Bigger Picture, says: 'We are really committed to doing something on the environment. Employees like to work for a business that does the right thing.'
However, the most ambitious employee engagement activity to date has yet to get under way.
Launching next month, 'Hug your Home' will run across 17 businesses, which together employ more than 1m people. It will offer advice and subsidised services to encourage employees to insulate their homes.
The programme will be promoted via a campaign website featuring an animated film, as well as creative collateral such as mugs and posters. It is an attempt to bring to life a dry but significant way of curbing energy use.
The initiative is being co-ordinated by not-for-profit organisation The Climate Group and its participants include B&Q, British Gas and BSkyB.
'Companies have got their house in order in terms of measuring their own carbon footprint,' says senior campaign manager Tom Gribbin. 'Now they have moved to thinking about how they can make it easier for their workforce, too.'
B&Q renewed its sustainability strategy in 2006 and this has proved popular with staff as well as consumers. Ian Cheshire, B&Q chairman and Kingfisher chief executive, admits taking part in the scheme is costly, but insists it is worth the investment.
'I was slightly worried about a sceptical reaction from the fairly rough, tough warehouse managers, not noted for their soft, yielding natures, but it's clear they care about it,' says Cheshire.
As brands step up their sustainability efforts, it seems probable that more companies will follow the lead of BSkyB, B&Q and Unilever, targeting staff with increasingly sophisticated activity.