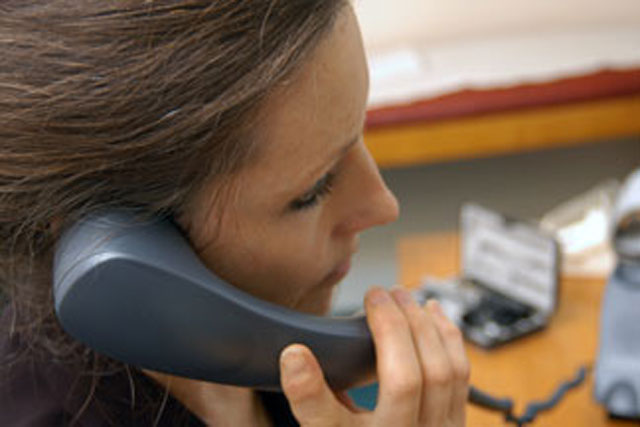 Minister have made it easier for the Information Commissioner's Office (ICO) to intervene in more cases and issue penalties of up to £500,000 to companies found to be making nuisance calls.
The action comes after research found six in ten households are reluctant to answer their phones in the day because of the number of cold calls. Unsolicited text messages are also on the rise. More than 175,000 complaints were made to the ICO last year about nuisance calls and text messages.
The law currently requires the ICO to prove a company caused "substantial damage or substantial distress" by their conduct, before action can be taken. Following a six-week public consultation, the Government will now lower this legal threshold from 6 April.
Mike Lordan, director of external affairs of the DMA, said: "The DMA has been spearheading the industry's initiatives to tackle the problem of nuisance calls and text spam, and we have been calling for legislative changes to make it easier for the ICO to issue penalties to rogue companies breaking the law.
"The recent surge in complaints has been driven in the main by rogue companies making PPI and accident claims calls. Lowering the burden of proof is an important tool in protecting the telemarketing industry and consumers from the scourge of nuisance calls."
Ed Vaizey, minister for culture and creative industries, told BBC Breakfast: "At the moment, if the Information Commissioner goes after a company, he's got to show the company has caused you – the consumer at home – serious distress, serious harm.

"It's a very high test to pass, which is why there have only been nine prosecutions, which is why we want to lower that test."

He said it was "important to recognise" the UK has a "legitimate direct marketing industry... where businesses calling consumers can sometimes bring some benefit" and that the ICO "wants after the cowboys".
Rapp UK's managing director John Perkins welcomed the news. "I'm delighted about the government's clamp down on cold call companies. The sooner this intrusive practice is banished to history the better."
He added: "Cold calling is rude – someone barging into your "space" trying to sell you something. The telephone is a personal, intimate thing; used to keep up with friends and family. It's not for an anonymous company to sell you a service or product that you don't want."
"Effective marketing solutions are ones that consumers engage with – and they do this because they meet emotional and rational needs at a specific point in time, even a specific location, and when you want to interact," he said.