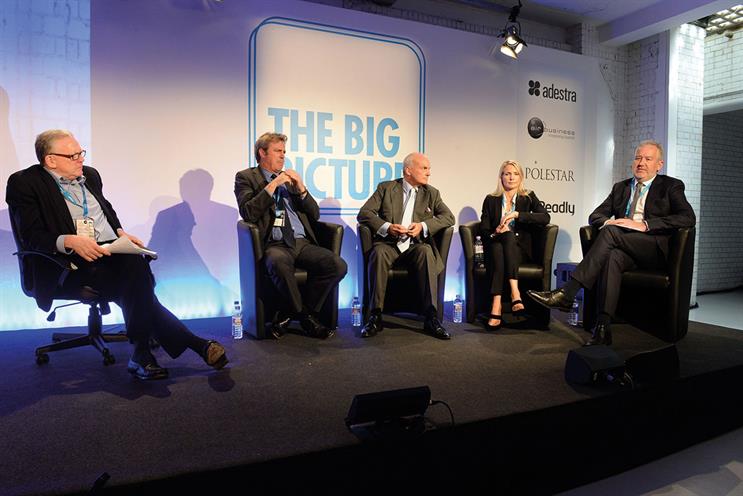 What to make of May's PPA Festival, held in Holborn, London, just down the road from the salubrious Lincoln's Inn Fields address where the magazine body used to be based – back in the days when the industry was awash with money?
Let's be in no doubt that, up until the last decade, the magazine business was extremely profitable. Identifying the right gap in the market was the hard bit. But, once established, making money from selling regular printed copies and ad pages made some owners very wealthy indeed.
For the late Felix Dennis, it was Bruce Lee and personal computers that catapulted him to fame and riches. For Tony Elliott, it was London's arts and culture. For Haymarket's own Michael Heseltine, it was niche lifestyle, and then motoring, management and marketing titles.
So, as the delegates watched David Hepworth – of Smash Hits fame – interviewing GQ's stalwart editor, Dylan Jones, it was hard not to feel a tad nostalgic. The men's magazine has morphed from yuppie bible to high-end lads' mag and back again over the years.
Jones reminded us that it had been Heseltine, the thrusting political Tarzan and founder of Haymarket, Campaign's parent, who had adorned the first front cover of the British version of Gentlemen's Quarterly back in 1988. Despite the explosion of media channels since then, the magazine's circulation has fallen by just 7,000 to 8,000 copies in the 15 years Jones has been at the helm – quite a feat, and something he admitted to feeling "really proud about".
Elsewhere, there are still pockets of growth. It was somewhat reassuring to know Nicholas Coleridge, the president of Condé Nast International, remained "full of beans". He noted that Vogue, in its 98th year, had just experienced its most profitable 12 months.
Bauer Media's Paul Keenan reminded the audience that Grazia, now in its tenth year, had just managed to change the law with its Mind the Pay Gap campaign, before sneaking in a mention of the group's radio success – it now boasts the top two commercial radio stations in London in Magic and Kiss.
Yet it would be wrong to deny the seismic changes taking place. In the digital age, the business is clearly not what it once was. Print circulations of the biggest magazines have been falling since 2008. The top 100 titles lost a further 15 million copies in the last six-month audit alone.
Underlining the point, Colin Morrison, the author of Flashes & Flames, notes the decline of one of the biggest sectors of the past 15 years: "The six best-selling celebrity weeklies, which fuelled media company profits in the years before they were upstaged by Twitter and YouTube, together now make the same profit once generated by Bauer's Heat magazine alone."
But an undeniable sense of optimism pervaded the event nonetheless. After years of denial and anger, publishers appear to have turned a corner and accepted that the game has changed, and they are now busy changing their horizons.
Coleridge, of course, led the charge. "I'm very confident and in a rather expansionist mode at the moment," he said, flashing his trademark grin. "We are still launching magazines around the world but we've also just hired 100 people to work in Camden on a new e-commerce business that we've started."
'We're now looking at completely new business models'
To use a term favoured by investors, publishers are now "pivoting" their businesses: think events, e-commerce, e-learning, video and digital. The print cash cows will continue to be nurtured but the focus is on their engagement and relationships with readers, not the medium itself.
Anna Jones, the chief executive of Hearst Magazines UK, stressed the changes taking place by noting that, while others still talk excitedly about being "digital-first" and now "mobile-first", the focus at the home of Cosmopolitan, Good Housekeeping and Red is on being "platform-specific" – with editorial providing the best content for readers, tailored to the surroundings in which it reaches them.
During a time of such transition, developing and retaining the best talent has become top of mind for publishers. Immediate Media's chief executive, Tom Bureau, spoke eloquently and passionately about the importance of nurturing culture and to instil in employees an "emotional attachment" with the business.
As the publisher of magazine brands including Radio Times, Good Food and Olive, as well as the specialist titles Bike Radar and Simply Knitting, Bureau said success today is "all about how you get the right people motivated and moving at pace". He talked about the need to break down silos and hierarchies to attract younger talent, and added: "In a people business, how you treat them makes a difference."
And it is not only the millennials who were benefiting from this new world order in magazines. GQ's Jones – the PPA's editor of the year, no less – admitted the evolution of the marketplace had kept him interested during his 15-year tenure.
"If the magazine world was the same as it was five years ago, I don't think I'd still be in it," he admitted. "Because there's a lot of repetition… but it has completely changed."
For Marcus Rich, Time Inc UK's chief executive, who bravely admitted his wife said he's "average at everything" apart from prog-rock stats, the event's recurring theme of change must have represented a vindication of sorts.
The former newspaper man had received considerable kick-back from peers at his first PPA event last year, when he had suggested the industry needs to move on from the "burning platform [of magazines] into a growth business".
His emotive soundbite had ensured the headlines, but his wider message of a business needing to recalibrate had been lost in the process. This year, the leader of titles such as InStyle, Livingetc, Woman's Weekly and Marie Claire nailed the new sense of purpose.
"We're now looking at completely new business models," Rich said. "I think publishers have a greater appetite for risk. I think they are more prepared to fail as they look to generate new revenue streams."