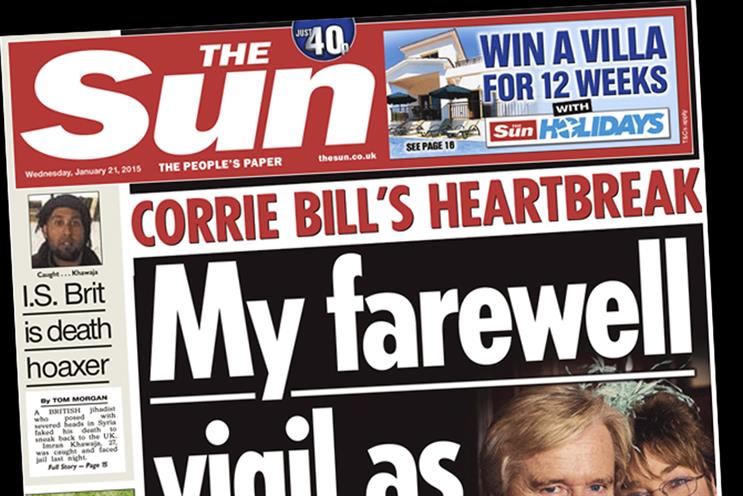 Rupert Murdoch included, it seems, because he's finally done away with Page 3.
Or at least he's done away with the nipples. Sounds painful, doesn't it? It kind of is actually, because just missing nipples out is massively missing the point.
The fact is that today's Page 3 of The Sun still objectifies women, but look – there are no nipples. Oh, that's all right then…
Clearly The Sun doesn't quite get what a growing number of people found so offensive about Page 3, but then you only have to flick through the rest of the paper to understand that the paper hasn't suddenly had a change of heart and shunned its misogynist ways.
There's no newfound support for gender equality here, but then Rome wasn't built in a day. Racism wasn't dealt with in a day either, and nor will equal representation of women in the media happen overnight.
In Rupert Murdoch's world, money talks (louder than tits it seems). Because there's no doubt that toning down Page 3 was motivated by commercial concerns. Word has it that 21st century advertisers were increasingly struggling to see eye-to-eye with "Nicki's Knockers".
So even if losing the nipples seems in some ways like a small victory for the No More Page 3 movement, it's actually a pretty big deal. In bra size terms, I'd say it's a double G.
Because without the No More Page 3 campaign, those commercial concerns would no doubt have taken a lot longer to reach this critical point.
As a creative director in advertising, I'm aware that our industry has as much responsibility when it comes to the representation of women as The Sun does.
We may not be allowed to show nipples in advertising, but that doesn't stop ads appearing that feel as out of place with the reality of modern women as Page 3 does.
The same is true for film. It's going to take a while to bring everyone up to speed and get them comfortable with the fact that women can play a bigger role than the ditzy, yet physically perfect sex object. But the wheels are in motion.
A recent example that I personally love is the campaign by Sport England: "this girl can". It celebrates women, real women, doing their thing, their way. It empowers because it doesn't patronise. These women are not objectified, they're not there for the titillation, they're simply kicking ass.
Kicking ass, that's what women of 2015 are about now. It scares some people. People who think that things should remain as they are, including Page 3.
But as things are, women are statistically proven to be paid less than their male counterparts, they're undeniably under-represented in government and industry, and yes, they're still objectified on the third page of the biggest selling family newspaper.
Breasts are a wonderful part of the female body but so too are our brains. I hope the media can get over tits and start focusing on some ass. The kicking of it, by women.
Jo Wallace is a creative director at Saatchi & Saatchi London.