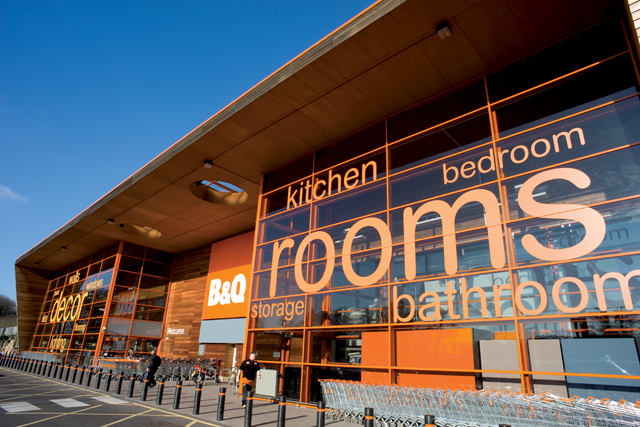 This is about combining digital and traditional – rather than either/or – and providing extra services and experiences that online can't provide.
Sixty eight per cent of retailers believe bricks and mortar stores remain the most important channel for shoppers, and one third plan on expanding their footprint, according to a survey by the Australian Centre of Retail Studies released at the conference.
Speaking at the three-day World Retail Congress going on right now in Paris, Ian Cheshire – chief executive of Kingfisher – highlighted how some retailers are embracing change. For example, B&Q has been redesigning store layout and employing space for events like do-it-yourself classes. "I can't realistically outrange Amazon", he said. "What I can do is make my range better curated and framed."
Great headlines
Emphasising that online offline isn't an 'either/or' choice, Mark Lewis, head of John Lewis online argued, "Customers want to combine pure online with visiting stores. Stores have a big role to play." According to Lewis, more than two-thirds of John Lewis sales involves stores and online, such as collecting Internet orders in-store, researching online or scanning items with smart phones to read reviews.
This is not just about offline embracing online, it's about the reverse as well. Pure online British fashion retailer ASOS has achieved great headlines, reporting a rise in total sales by 47% in the three months to the end of August. But I wonder how long it will be before it, along with similar online-only retailer Net a Porter, opens a bricks and mortar store.
Some of this change is about large retailers learning to behave like smaller stores. Not faceless brands, but personal, friendly and knowledgeable services by people who are authentically passionate about what they do. Hence Tesco's huge investment in customer service over the last couple of years.
Under threat?
But what about the smaller store under threat from much cheaper online retailers? Apart from personal service, there are other innovations they create. One of my colleagues is passionate about bikes, which means he is only too partial to visiting independent bike shops.
Added to this attraction is that there is a burgeoning number of small bike shops that also have cafes. This turns a functional shopping experience into something that answers other needs, such as around community, relaxation and pleasure.
Small and large retailers alike need to get close to their existing and target customers, to find out what their needs are, and then think creatively about how they meet some of those needs.
At Starcom MediaVest, one of the tools we use to understand needs is finding out about people's conversations – what is important to them and what they are passionate about. We complement this with in-depth qualitative interviewing and ethnography to get an even deeper understanding.
The article was first published wallblog.co.uk.