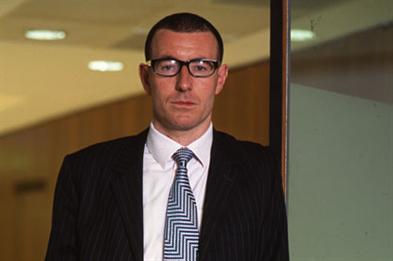 Name:
Enda McCarthy
Job:
Chief executive, Publicis Modem
The reason I got into advertising was ...
that I didn't make it as a rock star.
The campaign I'm most proud of working on is ... Kellogg's Crunchy Nut Corn Flakes. The "irresistibly delicious" campaign we created in 2001.
And the campaign I pretend I wasn't responsible for is ... "The Two Week Challenge" for Kellogg's Special K. I can still see myself writing the words: "Replace two meals with two bowls for two weeks, and you too can drop a dress size". I still hate myself for it.
My favourite campaign created by someone else is ... Bartle Bogle Hegarty's mid-90s Audi work, especially "Tell Charles I'm on my way." At the time, every account man in London wanted to be the guy taking the test drive. Not that any of us would be daft enough to admit it now ...
The best moment of my career so far is ... my D&AD copywriting nomination. Didn't win, but my name's in the book.
While the most embarrassing moment was ... the conkers incident in Hay's Mews, where to my eternal pride and lasting shame, I "blotted my copy book".
The best celebrity I've worked with on a campaign is ... Brucie, for Courts. One rehearsal. One take. All together now: "If you could see me now, 'mongst all this quality ..."
The person I'd most like to work with in the industry is ... Liz Addis at Audacity.
The person who's had the biggest influence on my career is ... either Indra Sinha for teaching me about creativity, Chris Pinnington for teaching me about money, or Nigel Jones for teaching me to think at least three moves ahead.
The best piece of advice I've received during my career is ... "Don't tell me what they said, tell me what they meant."
If I wasn't working in advertising, I'd be ... a Spitfire pilot in the Battle of Britain.
In ten years' time, I'll be ... riding my bike.