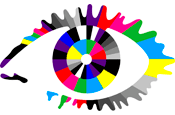 The new division, called New State, will be headed by Cody Hogarth, who has been promoted from head of commercial partnerships.

Though the production company has already created some significant ad-funded productions in the past, including Orange Playlist on ITV1 and Channel 4's Vodafone TBA music events, it is looking to do more in the branded-content area and will work across all platforms, including TV, online and mobile.

Hogarth said that New State was not looking to challenge agencies' role in developing branded content for clients and would remain focused on production of the content.

Endemol is also looking at the potential of product placement in light of an expected relaxation of guidelines covering the use of branded products in programmes.

The launch is part of Endemol's global strategy to increase its branded-content revenues.