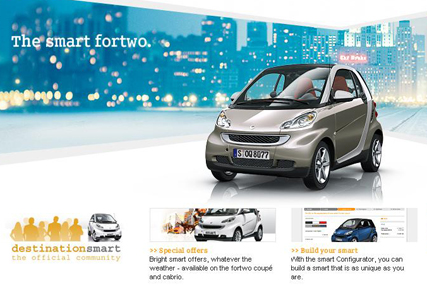 In a report published in tandem with environmental pressure groups Friends of the Earth and We Are Futureproof, the Energy Saving Trust said that attempting to find CO2 emission and fuel economy data on manufacturers' websites was like "looking for a needle in a haystack".
In an online trial, only half the 363 participants were able to find the official CO2 value for a particular UK car.
The Energy Saving Trust singled out Smart, Nissan and Alfa Romeo as having the least-clear websites, while Mini, Kia, Lexus and Honda were praised for being the best in class.
The average time taken to find the data ranged from 74 seconds for Lexus, to nearly eight minutes for Alfa Romeo.
The Energy Saving Trust's director of strategy, Marian Spain, said marques should use a "straightforward" fuel economy label, viewable with every car model online, so that consumers were able to make informed choices.
Blake Ludwig, managing director at We Are Futureproof, said: "More and more people want to choose greener, more efficient cars, but some car makers expect them to spend time hunting around confusing websites for information."