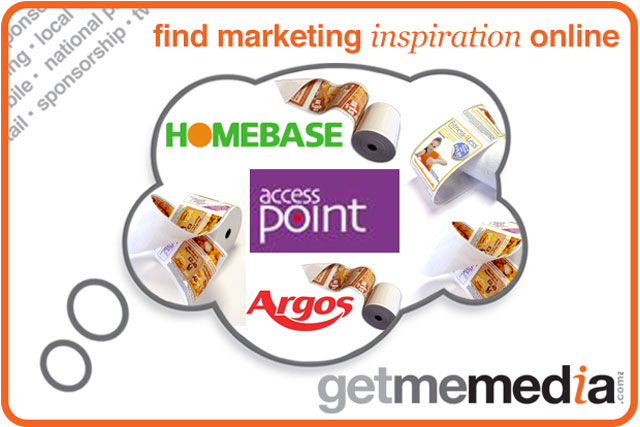 Access Point is a specialist media agency who work with major UK retailers to provide marketing opportunities that deliver your message directly to the customer.

This is your opportunity to place full colour adverts on the reverse of till rolls within over 1000 Home Retail Group stores, on a local, regional or national level. The rise in popularity and redemption levels across a growing voucher economy presents a significant opportunity for local and national businesses looking to maximise the impact and enhance the ROI of promotional voucher activity.

Till receipt advertising is an innovative way of getting your message directly into the hands of shoppers every week. This is an extremely cost effective advertising strategy, offering a highly visible way to drive sales or raise awareness within your target market.

"Not only did we easily cover all of our costs directly, we also obtained many new customers and had our logo seen by thousands of potential new customers. Very happy with the service."