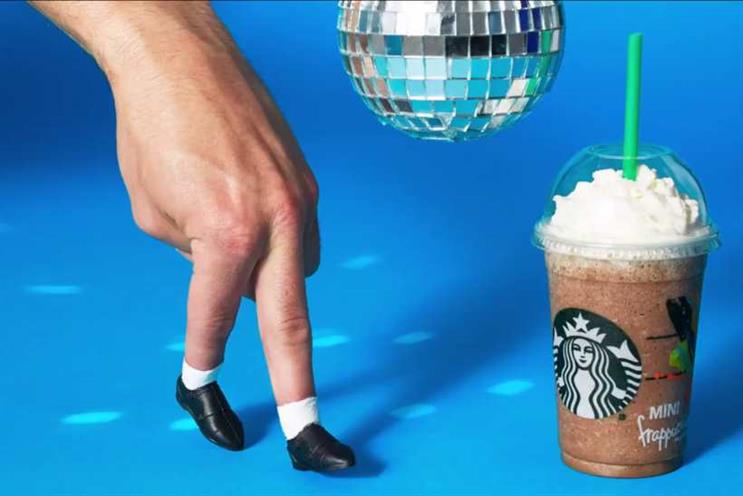 Last week's posts demonstrate the fine line brands walk between entertaining and enraging their followers. Samsung Pay scored with a simple post thanks to some diligent follow-up, but Starbucks' seemingly innocent GIF rubbed many consumers the wrong way. For better or worse, these posts earned the brands the highest levels of engagement on their Facebook, Twitter and Instagram posts, according to Unmetric.
Unmetric, a social-media intelligence firm, uses an analytics platform to track brands with the highest amount of engagement for posts on Facebook, Twitter and Instagram. Unmetric's engagement score rates each post from 0 to 1,000, depending on the amount of user interaction.
Here are the posts that reached an engagement score of 900-1,000:
Samsung Pay:
In a post that received 137,000 impressions, 270 shares and 263 comments, the mobile payment service claimed that it's easier to get your nails done with Samsung Pay. This may seem like a simple post, and it is, but the comments reveal why it received such a high engagement level. The service commented back to its potential clients within the comments, answering questions and linking to other information about the service.
SpaceX:
Falcon 9 first stage has landed pic.twitter.com/5jbz9OdBsd

— SpaceX (@SpaceX) May 27, 2016
The space company tweeted a photo of its Falcon 9 rocket completing its first landing on a droneship in the middle of the ocean. The company kept its audience updated about every moment of the launch and landing. The tweet got 11,449 likes, 6,582 retweets and a slew of comments.
Frappuccino:
That little moment of ?? when your whip is on point AND your song comes on. #MiniFrappuccino pic.twitter.com/eZv79dfr9T

— Frappuccino (@frappuccino) May 31, 2016
This tweet from Starbucks' Frappuccino had high engagement levels, but not in a good way. The GIF of a hand dancing with tiny shoes on its fingers next to a frappuccino enraged some followers. One wrote, "Put some pants on" and another questioned why there's no music since the post mentions, "Your song comes on." Others left comments like, "You're trying too hard"; "These are dumb"; and, "I have never felt so much disdain." Still, the post generated 5,809 likes and 911 retweets.
Chick-Fil-A:
Tweet #CFAOne and ?? today to learn how you can get a free Chicken Sandwich. Offer ends 6/11. pic.twitter.com/zzDUllXHKE

— Chick-fil-A, Inc. (@ChickfilA) June 1, 2016
On June 1, the fast food chain tweeted out a video promotion for a free chicken sandwich. Fans had to tweet with the hashtag #CFAOne and tag the company to learn how to get the free sandwich. The brand then tweeted everyone back with another advertisement that said to download an app by June 11. The message included a link. The tweet got 5,432 likes and 2,553 retweets.
Nutella:
This Instagram post of Nutella layered on and between blueberry pancakes received 31,600 likes and 504 comments. That's a ton of likes for a picture of the hazelnut spread and some pancakes, but the photography does make it look awfully appealing.