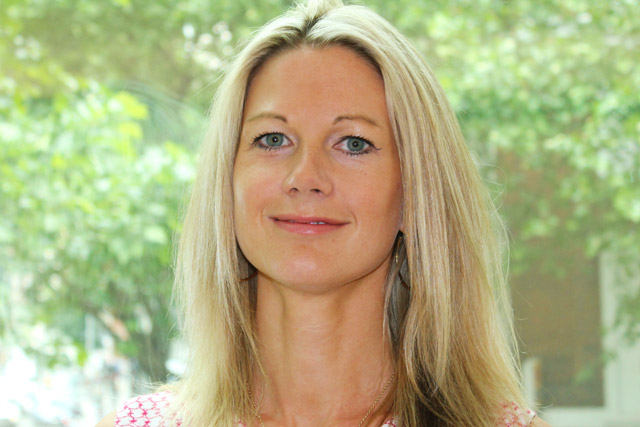 Here at Bauer, we're in the thick of a campaign with the inspiring team at 'Stand Up To Cancer', focused on one of the world's most serious topics.
The challenge has been to engage young people and get them involved. In certain elements of the work, we are using humour to grab attention, and cause a visceral reaction. Cancer and humour? Really?
Yet often if you're looking to make a deep, human connection, the truth and emotional pull that humour brings is the best technique to do this. In the light of this campaign, here are five reasons humour and comedy can have such an important role to play in connecting an audience with a brand's message.
1) Landing serious key messages
Humorous content is able to both engage the audience and deliver the brand's messages – however serious these are. Understanding how your brand is perceived by its consumers, and what makes them resonate with it, is key. Humour comes from an implicit understanding of how people think, so once you've cracked that, you can communicate your brand values to them in a way that makes them feel good.
As part of our 'Stand Up To Cancer' campaign, the Heat and Box TV teams have created a video starring Joey Essex. While funny, it does the job of communicating the key messages to the target audience, in a way that tonally engage. The #cancerreemsearch hashtag has generated a potential 7,673,002 impressions to date.
2) Make it authentic
It's crucial that a comedic campaign is believable. If the content looks or sounds awkward, then consumers are unlikely to buy into it.
Part of this is having the right creative team behind a campaign. At Bauer, we're lucky enough to be able to source exactly the right creative from our best-in-class content teams. For the Joey Essex film, I got Chris Longridge – one of our funniest writers – working with [Heat editor-in-chief] Lucie Cave – best at the celeb angle – to write the script.
3) Audience appropriate
Comedy tone is obviously very nuanced – something an Empire audience find wryly funny is very different to an Absolute Radio audience loving Frank Skinner, to a Heat audience's cheeky LOLZ to the uber cool, hipster wit from The Debrief. Humorous content must be correct for the targeted audience. Otherwise it will not resonate.
A good example of this nuanced approach is from Absolute Radio, which was the first commercial radio station to create its own comedy panel show, working with Just For Men on 'The Manuscript'. Targeting its 25- to 44 male audience,
Absolute Radio created a live comedy event exploring the men and their manly behaviour behind topical events. Nick Hancock hosted the event with an array of top talent contributing, from Clive Anderson to Jenny Éclair. It was turned into a weekly prime-time radio show and accompanying podcast, which sat in the top ten iTunes list.
4) Mix humour and social media
Generally, the funnier something is, the more shareable it is, making social media a brilliant platform to do something really creative, and offering a way to create disproportionate return. The Heat Twitter Awards have been running for two years now, asking Heat's audience to vote for a host of categories.
It was an innovative, very funny multiplatform campaign that created a genuine cultural ripple effect. Throughout the 2014 awards #heattweets was used 2,206,027 times, with engagement across the magazine, on Heat radio, Heat TV and Heatworld.com, as well as all social platforms.
5) Use celebrities to create a high return on lolz
Celebrities like to be funny, so it's a good way to hook them into a campaign. The range of celebrity talent that comes through the doors at Bauer HQ is astonishing. Who else but Heat could get James Corden to pose like David Beckham, oiled up in his Y fronts (my eyes, my eyes…)?!
It's key that celebrities are in on the joke though, as only then will they be able to act as an authentic brand ambassador. Joey wouldn't have done the' Stand Up To Cancer' film if it hadn't been funny. By the same token, Harry Styles of One Direction fame loved the Heat Twitter Awards choir singing his tweets so much that he wanted to hire them and got involved on social media himself – automatically widening the campaign's reach.
To sum up, humour can be hugely beneficial to a campaign, opening it up to new audiences while conveying key messages via multiplatform engagement. We are constantly seeking to use our pop culture expertise to help brands create content that genuinely interests people, on their terms.
Humour is central to our everyday lives, so why shouldn't it be central to campaigns?