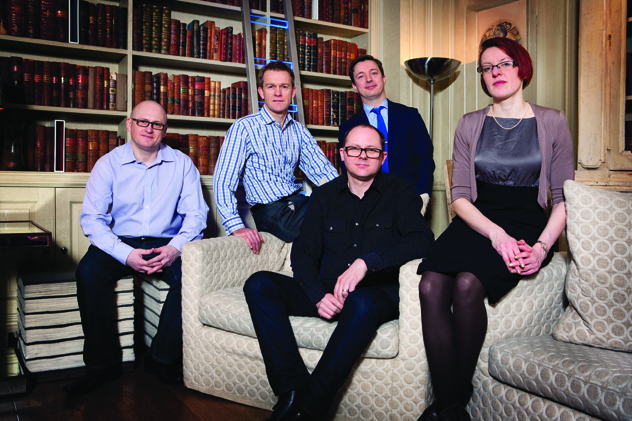 With more positive economic news in the headlines, and even upbeat signals in the latest IPA Bellwether report, can we expect all the talk about the power of content that has emerged during the past few years to translate into even more ideas and activity in 2014?
Those on Marketing's expert panel, at our content marketing roundtable, think it will, but are clear that brands and marketers need to avoid certain pitfalls. They also have advice to offer on what form that activity should take and how to ensure it is effective.
What, if anything, has changed over the past 12 months?
Kevin Sutherland I don't think an enormous amount has changed, but there's certainly an early maturity in the marketplace. We did a piece of research at the start of 2013, which found that there's total investment of about £4bn on paid, owned and earned media in the UK, about 20% of total client spend. The CMA did a similar piece of research at the end of the year and came up with a similar figure, and our agency in Germany found roughly the same ratio in its market. Given the amount of client interest, that means agencies of every kind of channel-defined specialism are all converging on this space, so it's very crowded – big opportunities, therefore lots of competition.
Andrew Taplin Marketers have started to think properly about the importance of owned media. I think brands are aware they're surrounded by all this content, but that it's not necessarily connecting with their audiences the way it should. Our challenge is to make sure people understand the difference between content engagement and just noise.
Neal Anderson There's a change in how content is being promoted. There's an aware­ness now and with so much competition, clients wonder what the best [type of] agency is to get content from – social, marketing, PR? Content mar­keters need to show we can provide a central "content hub" where there's a clear customer journey, including discovery of new content and other relevant things.
How can content marketers make themselves stand out in such a crowded space?
Susi O'Neill The publishing indust­ry has moved much more slowly than other sectors, which is why there's the threat that a publishing agency might not naturally be the best content agency. The rate of PPC (pay per click) has shifted from about £3 per click to £7 in six months, so to get in this very crowded
space you have to invest a lot of money to get any kind of attention.
Where the publishing industry shines [in this context] is that we really understand audience engagement, but what we need to get better at is marketing that, or partnering advertising agencies and seeing them more as collaborators than competitors.
KS Promotion, distribution and collection are fundamental. The world already has more than enough content, so volume is not the answer – but quality isn't the whole answer, either. We are advising and working with clients as much about the promotion and distribution of their content as we are the planning and creation. That's a fundamental shift in our agency model, in terms of the services we provide and our relationships with clients.
NA We need to make sure there's consistency, and that it feels like an integrated solution where each new piece of content still links in to the whole conversation. We also need to be able to measure that. It's quite hard for print, obviously, but for digital there are loads of analytics tools, so look at what's worked and what hasn't, take that knowledge and use it to evolve your content offering. You need to tweak it constantly, even if it's by tiny increments.
SO The big challenge around data and insight, particularly for smaller businesses, is that it's expensive, but to make content that has a mean­ingful impact we need to spend a lot of time on it. The more time we spend analysing, the less time we spend producing.
Has the client's definition of success changed?
AT Clients are spending a lot more time thinking about their audiences and have a better idea about which channels they want to work in, what touchpoints they want to hit and what the right conversation is for that audience at that time. It's your content or idea that's going to influence the way people behave, so you need to package it in the right way for each of those touchpoints. If a new technology comes along, you'll need to package that content in a different way, but fund­amentally you need to know how to engage that particular audience.
What trends are you seeing?
SO One big trend is real-time content. The Oreo Super Bowl tweet last year was a great example of that – it's part luck, part design, but with newsjacking if you can't really get that right, then you've missed the moment. Similarly, with the rise of Buzzfeed – it's not necessarily high-quality engagement, but if we can replicate that immediacy with quality journalism, then we've got something that's very potent.
KS The real trend that we're seeing, and I would expect to see more of, is content and content strategy
becoming a core part of brand communications. That 20% I spoke about before is an indication that this is very much core, and we have seen that clients are regarding it as a much more important part
of overall activity. It's being planned concurrently with major above-the-line campaigns, and now there's a clearer definition of content's role within customer journeys.
How can content marketers make sure they get those opportunities from clients, rather than, say, social media or PR agencies?
AT We need to make it easier for clients to decide what we do and do well, which is understanding the very basics of brands, knowing how to become part of an audience and drawing that audience in to a community. A lot of the content farms or in-house departments don't have that skill, and their content won't resonate because they haven't given the brand a voice.
NA We need to make sure everything is part of an integrated content plan. Avoid "mayfly content", make it part of a bigger campaign that can be linked to other parts of the conversation. Embrace new sol­utions and channels, but make sure they're right for that particular marketing need and are integrated aspects rather than isolated. That quality will build trust not only with marketers, but with customers.