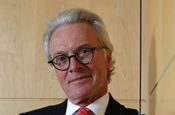 The Engine Group chief executive, Peter Scott, is understood to have led the successful bid for the company. Under the terms of the sale, DC Interact's 28 staff will move into Engine's Golden Square headquarters.
The move will place DC Interact under the same roof as Meme, Engine's digital agency. A source close to the deal said that while Engine had no immediate plans to amalgamate the company into any of its existing businesses, it wouldn't rule out a merger in the future.
DC Interact was founded in 1998 and offers services including web design and build, online marketing and digital strategy. Its existing management team will continue to run the business following the sale.
The agency has clients including Channel 4, RBS, Tesco Personal Finance and William Grant. In its most recent accounts, the company posted a post-tax loss of £539,554 on turnover of £2.5 million for the year ending 31 January 2006.
Neither Engine Group nor DC Interact were available for comment.