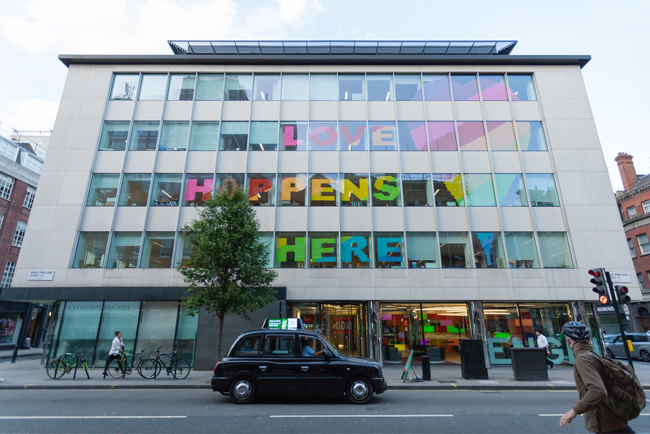 The installation was created overnight by ten staff at Engine's six-story building in Great Portland Street, and ties into Pride in London's "Love happens here" campaign, which was created by WCRS. It will remain in place for the Pride parade taking place this weekend.
The stunt echoes last year's "Post-it wars" in New York, in which Havas Worldwide and Omnicom Health Group tried to best each other to create pictures using sticky notes.
Engine's LGBT+ network was founded by staff from its 13 businesses, and is funded by the group, as part of its commitment to diversity, which has also seen it launch a gender equality initiative that aims for 50/50 male/female representation in senior roles.
Simon Peck, group managing director of Engine UK, said: "Ensuring Engine is a diverse and inclusive place to work is incredibly important to us. Diverse businesses are not only better places to work, they are more innovative and more successful, which is why I am thrilled to be launching this next development in our diversity commitment."