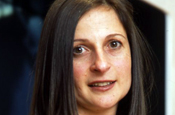 Totem will be largely based around business-to-business and business-to-consumer advertising, and aims to offer clients a specialist approach.

The agency is a standalone business but will draw on resources from the rest of Engine's group companies, such as WCRS, Partners Andrews Aldridge and Altogether.

It does not have a founding client, but Debbie Klein, the Engine Group joint chief executive, said it was already involved in a number of pitches.

She added: "Over the past few months, a lot of our clients from across the group have been asking about this sort of specialist offer.

"In times of economic uncertainty, agencies need to find new revenue streams and we see a huge potential in this untapped market.

"Yes, it's a tough economic environment to launch in, but the interest is there to justify the move."

Totem will be run by Ian Henderson and Peter Hansen. The pair previously ran Masius, a Publicis Groupe agency that was formerly part of DMB&B.

The business has a similar offering to Totem, and will be one of its main competitors. Masius works with clients such as Axa, BAA, Ernst & Young and the London Stock Exchange.

Henderson will be the managing director while Hansen will be the strategy head. The pair will launch the agency with four staff but hope to grow the business to 12 by the end of 2009.