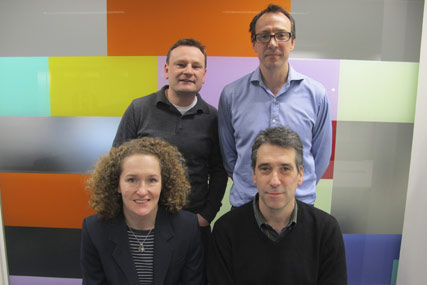 While it will not replace the planning divisions of Engine group companies, Engine Strategy is designed to act as a complementary communications strategy resource.
Engine Strategy will be run by the founders of Engine's communications planning agency Edwards Groom Saunders – Pete Edwards, Jez Groom and Will Saunders – along with the Engine strategy director, Alison Wright. It has launch clients including HR Owen and Gala Coral Group.
The division is made up of 19 planners with backgrounds in digital, data, insight, brand and communications. It will also assist in new-business pitches and have its own standalone clients.
Engine Decisions, the group's behavioural sciences arm, will sit within the unit. Edwards Groom Saunders will continue to exist as a brand alongside Engine Strategy.
Edwards, a director of Engine Strategy, said: "Consumers certainly don't segment their attitudes by channel, so it's absurd that this is what we do as an industry. Clients are crying out for integrated objective ideas and our approach is all about co-creation."
Debbie Klein, the chief executive of Engine UK, added: "Engine Strategy harnesses cutting-edge insight, joined-up strategic thinking and demonstrable accountability to add real value to our clients' business."