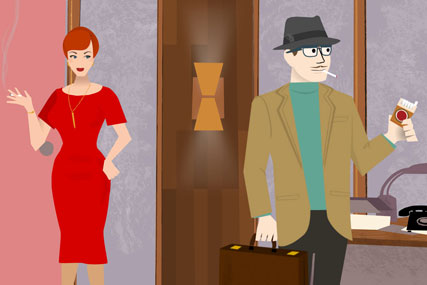 Deep Focus was founded in 2002 by chief executive Ian Schafer. It employs 60 people and works for clients including Microsoft, Nintendo, Diageo and ESPN.
Its recent campaigns have included "Mad Men Yourself" for AMC and the first brand integration into Zynga's FarmVille, for Bing.
This is the "precursor to further acquisitions" outside the UK, according to Engine chairman Peter Scott.
The acquisition was made for an undisclosed sum by Engine USA, which was established in February 2010 with Martin Puris as CEO and John Bernback as COO.
Bernbach said: "Digital is at the heart and head of Engine. Digital is more than technology - it is a metaphor for a new way of thinking. Consumers have changed, clients are desperately seeking change, the baggage laden communications sector has lagged behind both.
"And that is why Engine in the USA beginning with a digital group as talented and admired as Deep Focus is so significant."
Engine has made the investment after securing a £62.5m investment from an affiliate of private equity company HIG Capital this month.
The money is divided into £32.5m to fund future growth and create liquidity and another £30m available to draw down over the next 12 to 24 months.