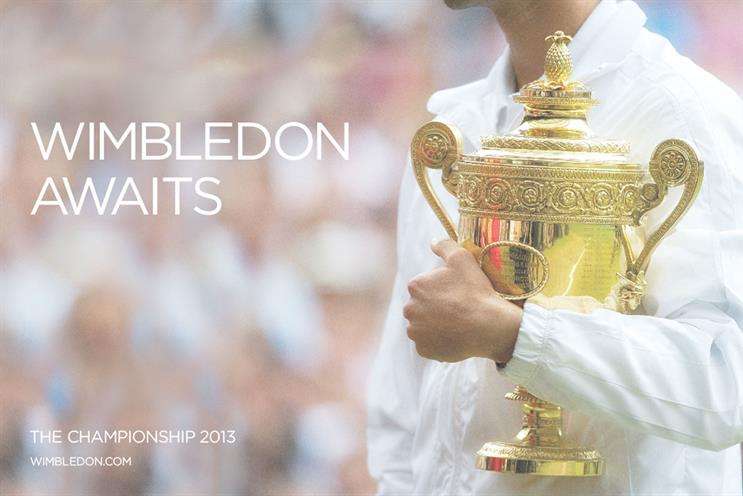 The 'Wimbledon Awaits' campaign, devised by Space, uses Wimbledon photography, accompanied by a range of messages such as "tradition awaits" and "drama awaits" to engage visitors.
It includes digital and physical communications, including a new iPad app as well as outdoor media, to reach people walking from Wimbledon station to the tournament, and the thousands queuing for tickets.
The All England Club has secured media rights for Wimbledon train station, including a large roadside outdoor site, the station exit archway, sites near queues to buy travel tickets, as well as brochures and information sites.
The club has also added a 20m-long panelled walkway to reach people queuing for day tickets for the tournament, which features emotive imagery from the championships archive, dramatic facts and stories about the players and the grounds that make up the history of Wimbledon.
David Atkinson, the managing partner at Space, said: "The championships are very special and totally unique. Our brief was to capture the atmosphere of thrill and delight and amplify it.
"Our 'Wimbledon Awaits' initiatives immerse visitors in the premium world of the Wimbledon brand as soon as they step foot out of the station and means they are carried along a seamless journey through to the grounds and the excitement of the tournament itself."
James Ralley, the marketing manager for the All England Club, said that although the matches were clearly the main event, it was also important to give fans a premium experience.
He said: "The station is an iconic place of departure for people visiting the club and Space has been pivotal in communicating that experience clearly and creatively, not only to fans, but importantly, also to the local community and commuters."