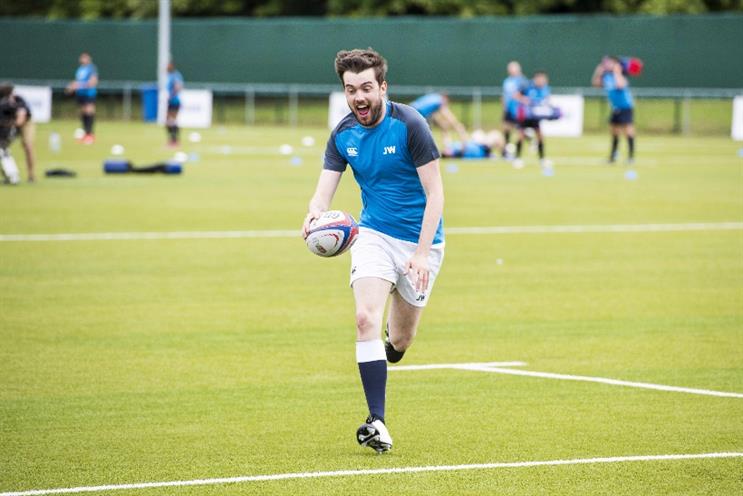 England lost 13-33 to Australia on Saturday, making it the first host nation not to reach the quarter-finals.
With England fans tuning out of the tournament early, brands with visible team sponsorships like O2 and Samsung will feel the impact of waning interest. Rights holder ITV is also set to lose out.
Brett Gosper, CEO of World Rugby, acknowledged that nationwide interest would probably wane, but said international participation had never been bigger.
He said: "There's always the issue of a potential atmosphere, and [lesser] interest of home nation when the team bows out early. We'll wait to see how that develops.
"Our sense is this tournament has captured the imagination not just on a global basis, but certainly in this country. England will continue to be great hosts, and the momentum won't be affected by England's departure."
England left behind
Gosper had little comfort to offer ITV, which spent £60m securing UK broadcast rights, and moved The X Factor to a bumper Sunday slot to make way for the tournament.
He said: "England [viewers] might be down, but we have had a record audience in Japan at 25m people. That's beyond anything the wildest dreams had forecast.
"ITV's figures in the home market may suffer as England is out of it, but when you look at the tournament on a global basis, we'll probably exceed our TV audience figures."
O2 launched a major support campaign ahead of the tournament, called 'Make them Giants', in the face of derision from Welsh, Irish and Scottish fans.
Samsung, official consumer electronics and smartphone provider to England, had also hitched its campaign to England's performance with the 'School of Rugby' campaign.
Gosper noted that this year's Rugby World Cup had broken records. The tournament is 97% sold out, with all 2.4 million tickets on track to sell out.
He defended the organisation's decision to draw the World Cup pools three years before the tournament took place, which may have contributed to England's defeat.
That decision was slammed by Wales boss Warren Gatland as "ridiculous", since the teams' rankings three years ago don't necessarily reflect their capabilities in 2015.
Gosper said: "The draw was done three years ago for logistical and organisational reasons. All the teams knew it would be based on the rankings at that time.
"I don't think anyone would point to the rankings and say, 'that's not going to lead to the world championship'. It just made it harder for teams in that pool to get out. England was the casualty."