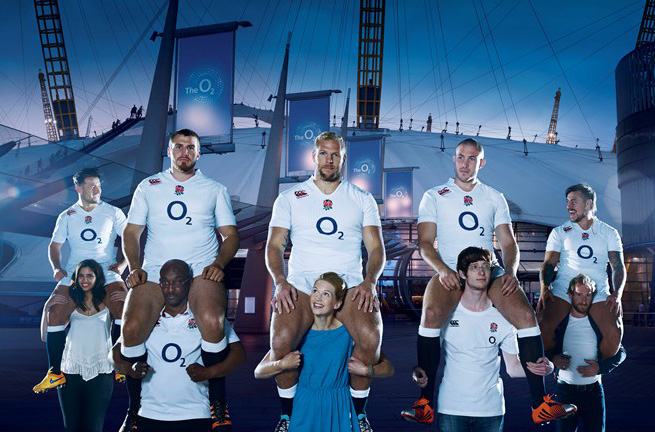 Jim Dowling: Managing Director, Cake and Havas Sports & Entertainment
If they don't know, the question is: 'What have I been doing?' England have been in a Group of Death for three years now. Whoever you are, I'm sure you've seen this coming.
For a rugby fan, the game is bigger than any team. The swivel-eyed lunacy that accompanies any crashing England football defeat doesn't carry over into a sport that generally behaves (give or take the odd Bath v Gloucester clash) like a family. South Africans dished out guards of honour to Japanese fans following their defeat in Brighton. Defeat or elimination doesn't preclude a period of mourning.
Yes, one would expect TV audiences to take a hit. Your Mum won't be switching off Strictly to watch a South Africa v Wales semi. But the fan parks will still fill up. The cans will still get bought at the supermarket. The England rugby fan will still put his white shirt on, and there'll be no hanging dummys of Owen Farrell outside Bath pubs.
Sponsors should enjoy rugby's stability, and work with the loyalty, passion and joy that rugby fans will continue to share, whether England are in or out. The game itself really does conquer all.
Tim Crow: Chief Executive Officer, Synergy
Every sponsor will be impacted by an England exit, in that it'll hurt the tournament zeitgeist and take a big chunk out of the potential upside – because 10 million 'big eventers' in England will drop away. But least affected will be the global Rugby World Cup sponsors; their campaigns are non-partisan, multi-territory, and designed to evolve with the tournament. They'll all have an activation plan ready for every permutation of teams in the knockout stages; their biggest challenge is agile and effective localisation. Guinness's 'Made of More' campaign won't miss a beat either: it works just as well whether your team has won or lost, and whether you're a hardcore or casual fan.
But most reliant on England, and thus facing the biggest challenge, is O2: If England go out at the first time of asking, in an instant O2's campaign becomes a signifier for England's failure - '(We Didn't) Make Them Giants' - unless they can pull a rabbit the size of The O2 from their PR hat.
Nico Tuppen: Managing Partner and Global Client Director, Iris Worldwide
Party on regardless. In fact, party harder.
We love rugby more than most at iris, but the moral high ground nonsense around the sport is often pompous, boring and bollocks.
However, this would be a great opportunity to celebrate the sport, rather than just the English team. The taking part, not the teary losers. The fun of being the fan, not the overwrought "journey" of professional athletes doing their job.
Right now, the rugby world cup is only interesting to people who like rugby. It misses out on the "cultural moment" mass interest that the football World Cup and Olympics achieve – partly because there's way too much taking itself too seriously.
So the smart sponsor would take advantage of the pressure being off to turn this around; to show the rest of the population that there's a massive sports tournament going on, that it's fun, and that they're missing out if they don't get involved.
Make it clear the party starts now. If they have access to England players, show them enjoying the rest of the tournament. Help everyone find their second team. Which will be the All Blacks.
A hat-trick of English sports teams exiting major tournaments at the earliest opportunity. So be self-deprecating, remain humorous, poke fun. No wallowing allowed.
And if you're working with a sponsor desperate to remain serious, pledge the remaining media/activation budget on the stuff that'll suffer if they don't win… Grassroots, legacy etc.
Tim Ellerton: Global Sponsorship Manager, Heineken
Whilst England is the host nation, we will evaluate success based on the global impact on Heineken. To this extent, we are already delighted with the tournament – and many of our markets across the globe are doing some outstanding activations which are exciting rugby fans and helping to deliver our brand and business objectives.
Within our UK market, we have witnessed incredible passion from all the home nations. Economic impact on venues and surrounding areas is driven not just by England fans, but thousands of overseas visitors to stadia and fan zones. We hope this will feed through to the knockout stages.
One of the key benefits of being a tournament sponsor is that we are present no matter who is playing. Our digital activation, #ItsYourCall, features a group of rugby legends representing some of the major rugby nations who will give fans their own unique and often entertaining insights on match day; ensuring that we are dominating the second screen on a match night and giving fans across the globe engaging content to enhance their viewing experience.
Of course it will be disappointing for England to go out, but there is still plenty to capture fans' imagination.
Tim Collins: Co-Managing Director, Octagon
Putting aside the detrimental impact on national pride, morale, self-esteem and the ability to gloat (which is built into the DNA of any English fan) the prospect of England not making the knockout phase of the Rugby World Cup will be an economic disaster.
Pubs and restaurants will lose trade, newspaper circulation decline, ITV will lose advertising revenue and betting activity dries up. For the people of England the dream is over and interest in the tournament is reduced to a cursory glance at the TV when the final is on. A big England match makes a big TV impact. ITV's coverage of England's Rugby World Cup match against Wales peaked at 12m with a near 50% share, denting Doctor Who – which fell by almost 1m viewers.
Fan zone activity and experiential activity will dwindle. 16,000 crammed into the Richmond Fan Zone for England v Wales and there will be more next weekend for the Australia game but expect to see much smaller crowds thereafter if England lose.
In our industry of sponsorship the brands that have aligned themselves with the tournament will continue to activate and global brands like MasterCard and DHL will continue to fly in guests for premium experiences at Twickenham. While the hot ticket of seeing England in a Quarter or Semi Final has gone there are still first class matches ahead and for international guests the impact will be minimal.
Atmospheres in stadiums will not suffer. Viagogo and Stubhub will be rubbing their hands together with glee as disgruntled England fans look to off load tickets. And there are plenty of South Africans, Aussies and Kiwis in London who will be more than happy to hoover them up.
For brands aligned to England, however – like O2 – the opportunity to activate is virtually over. O2's Make them Giants and #weartherose campaigns will cease immediately only to reappear on social media in bastardised versions cleverly reconstructed by smug Welsh fans. What's interesting now is to see how O2 reacts. Many sponsors of England teams have learned to put in contingency plans that hit the press the day after departure with 'England 'til I die' style messages of steadfast support. But that won't hide the financial impact of not being able to capitalise on the pointy end of the tournament.
Rupert Pratt: Managing Partner, Generate Sponsorship
The England Rugby team crashing out of the Rugby World Cup early will be a blow for the tournament – but the organisers and official sponsors needn't hit the panic button. Fortunately there is enough interest in the sport to maintain the momentum of the event, especially from the Celtic nations and southern hemisphere ex-pats whose teams will still feature.
The bigger issue is for the RFU itself and the England Rugby Sponsors. The RFU is counting on a good performance to ensure an uplift in interest and participation in the sport as well as increased commercial investment. England Rugby sponsors will drop their leverage around the tournament and possibly down weight any increased sponsorship activation plans for 2016 and beyond. A good England result would have also brought new sponsors looking to capitalise on a surge of interest in the sport.
That said, it's not a disaster because there will be a positive uplift regardless of the result; it's more of a missed opportunity to significantly grow the game on and off the pitch. But you can't control everything – that's what makes sport so exciting.
Richard Gillis writes the Unofficial Partner blog