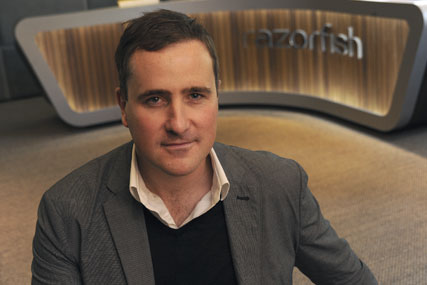 Razorfish will not directly replace England-Hall but the agency's chief operating officer, Chris Mellish, has been promoted to managing director and will assume many of his responsibilities.
England-Hall has left Razorfish to spend more time with his family and seek new opportunities outside of digital media. He joined the agency in 2007, was promoted to managing director a year later and then became the chief executive in 2009.
The agency's managing partner, Rob Watt, will now report to Mellish, who rejoined Razorfish in May after a short stint as the managing director, EMEA, of Blast Radius.
Razorfish was acquired by Publicis from Microsoft for $530 million in 2009 and sits within its VivaKi media and digital umbrella group. Its clients include McDonald's, Coca-Cola and Intel.