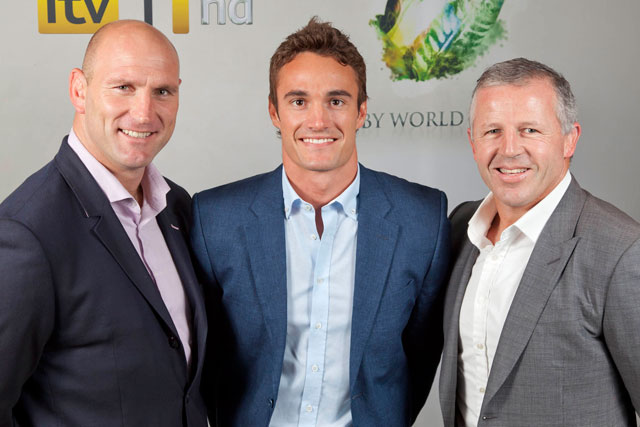 ITV1's coverage of the narrow victory over Argentina ran from 9am to midday, attracting an average of 3.2 million viewers (including ITV1 +1) and a 33.6% share of the available audience. Programming is sponsored by the technology company IBM.
With the tournament taking place in New Zealand, matches are predominantly screened at inconvenient viewing times.
Previous tournaments have attracted big ratings, with England's evening semi-final victory over France in 2007 peaking at 12.4 million and Saturday morning tournament win over Australia in 2003 peaking at 14.5 million.
On Friday night the start of the non-celebrity version of 'Big Brother' peaked at 2.9 million.

The average audience for the 9.30-11pm show was 2.6 million, enough to give Channel 5 a 12.5% share of viewing.

The audience was substantially below the 5.1 million average viewers for the 'Celebrity Big Brother' launch show.
The next Big Brother' show on Saturday at 9.45-10.45pm was watched by an average audience of 1.5 million.

Saturday night's biggest ratings again went to 'The X Factor', which peaked at 11.9 million viewers in its fourth show, compared with 12 million for the launch show.

The average ratings for the 8.15-9.15pm show were 11.1 million including ITV1 +1, a 46% share of viewing.

'Strictly Come Dancing' returned to BBC One for a ninth series, pulling in a peak audience of 8.8 million and an average of 7.6 million between 6.15pm and 7.15pm.
It was followed by 'Doctor Who', which averaged 6 million viewers, while on ITV1 in the same slot the first programme of 'Red or Black?' averaged 4.7 million.

The 'Red or Black?' results programme, at 9.15pm after 'The X Factor', averaged 6 million.