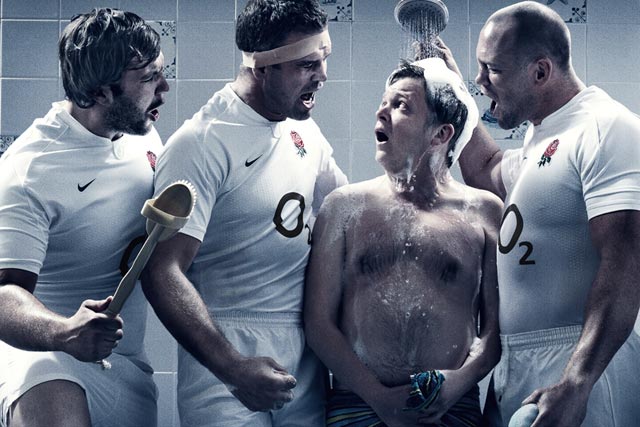 The "get up for England with O2" ad will debut during the broadcast of the team's final warm-up game against Ireland on Saturday, which is being shown on Sky Sports.
O2 has been a sponsor of the England rugby team since 1995.
The 60-second ad features Johnson and players Jonny Wilkinson and Chris Ashton at a fan's house, encouraging him to get out of bed, helping him to cook his breakfast pies and get ready for the game.
The campaign has been developed by VCCP with media buying by Zenith Optimedia.
Fans of the England team will have to get up early to watch their progress, as the tournament is taking place in New Zealand next month.
The TV ad will be accompanied by a print campaign along with PR, social media support and a special mobile app, which will feature exclusive content from the England camp, including player interviews.
To further raise awareness of its campaign, O2 has also partnered with TalkSport, which is the exclusive radio broadcaster of the Rugby World Cup.
The partnership includes branding of player interviews and bespoke content throughout the tournament.
The campaign will roll out across all the sports broadcaster's platforms, including TalkSport, TalkSport.co.uk and Sport magazine.
Sally Cowdry, marketing and consumer director for O2, said: "'Get up for England' is all about helping fans show their support and enhancing their rugby experience.
"We hope that through our TV campaign and our partnership with TalkSport, we can encourage as many fans as possible to support the team."