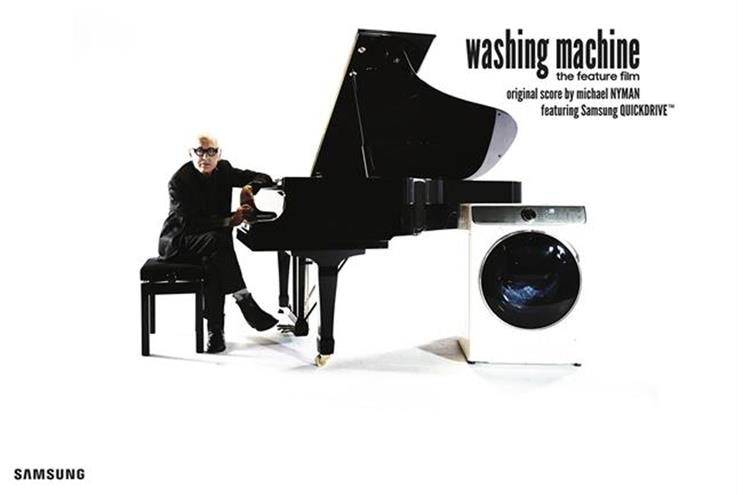 The two claimed to have made history last Friday (24 November) with what they said was the longest single-shot TV ad ever screened in the UK.
It turns out that was a trailer for a longer version - fans of that broadcast, which promoted Samsung's QuickDrive washing machine, now have a 66-minute version to look forward to.
Washing Machine - The Movie will premiere in Leicester Square on 5 December and is set to an original score by Bafta-nominated composer Michael Nyman. It will be available on YouTube from 6 December.
The film features nothing but a washing machine going round, and was inspired by research from Samsung that found the average Brit will spend 1,481 hours across their lifetime watching the washing go round.
Nyman said: "The idea of this intrigued me when I was approached, putting a score to something so visually repetitive and prosaic. As a film composer you are frequently taking a cue from the drama on screen or interpreting it sonically, but here the challenge was to offset the mundanity and also enhance the hypnotic appeal."
The film, created and directed by Taylor Herring, builds on the single-shot advert broadcast during Gogglebox on Channel 4 last Friday, which marked the PR agency's first foray into TV advertising.


A version of this article was first published on www.prweek.com