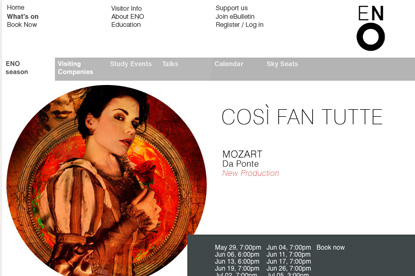 The review is being led by the ENO marketing manager, Caroline Priest, and the shortlisted agencies are due to pitch at the end of this month.
ENO, which has for many years suffered severe financial difficulties, said in April it was in the strongest financial position in its history.
The company's chief executive, Loretta Tomasi, said that ENO had £5 million in reserves and added that it was well placed to ride out the recession, with attendances at the 2,374-seat theatre at 79 per cent last season and 70 per cent in the current season. She added that job losses were not expected.
In April, John Berry, the artistic director, and Edward Gardner, the music director, announced 12 new productions on 20th century opera, opening with Gyorgy Ligeti's modern classic Le Grand Macabre, staged by the Catalan theatre company La Fura dels Baus.