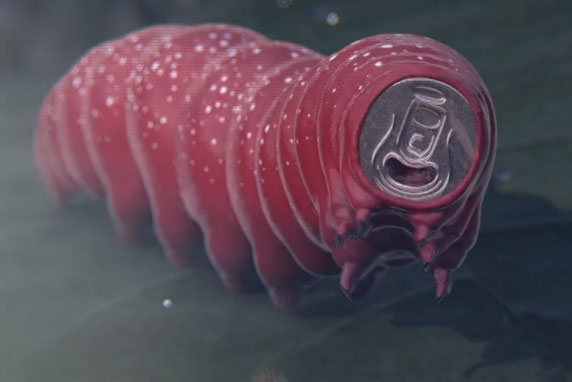 The film was created by Studio Smack and was commissioned by the Museum of the Moving Image in Breda, Holland.
The museum commissioned the film in the wake of research conducted in Japan that uses MRI technology to read people's dreams.
Researchers are already alive to the ethical issues raised by the possibility of peering into someone else's thoughts and one step beyond that is the idea of implanting messages into people's brains.
This was the inspiration behind Studio Smack's film, which uses surreal imagery to show what a Coca-Cola dream might look like.
Studio Smack comprises Ton Meijdam, Thom Snels and Béla Zsigmond, who all studied in Breda, and are signed to Supergoober.