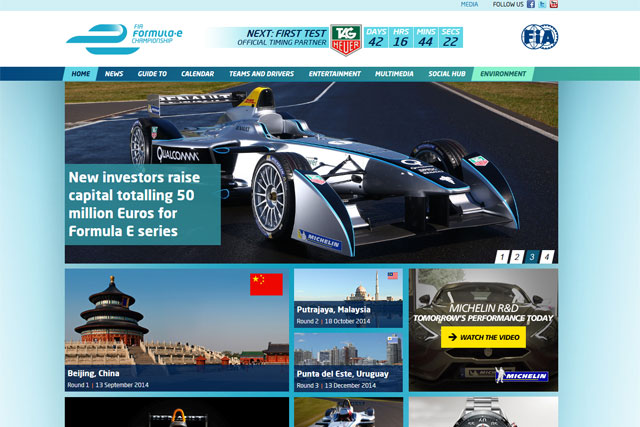 The new racing brand is working with Tina Fegent on the pitch. It has selected four agencies to pitch and is currently deciding on its choice.
The brief is to come up with a creative idea that will work across all the markets Formula E is targeting and spanning all media. In 2014, 10 cities will host Formula E races: Beijing, Putrajayam, Rio de Janeiro, Punta del Este, Buenos Aires, Los Angeles, Miami, Monte Carlo, Berlin and London.
Charles Davies, the head of marketing at Formula E, said: "FIA Formula E is a new Global Entertainment Brand with inner-city electric motor racing at its heart.
"Our global brief was for an agency to come up with a single creative strategy for our global launch and I've been really impressed with the calibre of agency that we have attracted as a young, start-up business."
Formula E is close is close to appointing a global media agency without a pitch.