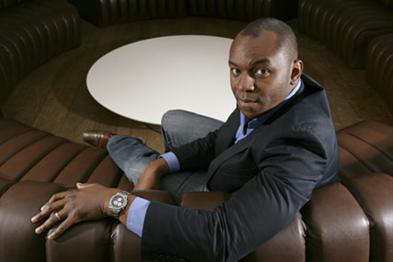 Name:
Enyi Nwosu
Job:
Managing director, Central Strategy Unit, M&C Saatchi Group
The reason I got into advertising was ...
my dad saw a work experience job advertised in Nestle's media and PR department, which I decided to do. I had a lot of fun that summer, so applied to a number of agencies. The Media Shop gave me my first role as a media planner/buyer.
The campaign I'm most proud of working on is ... the Department of Health's "be clear on cancer" campaign.
And the campaign I pretend I wasn't responsible for is ... it had something to do with popcorn.
My favourite campaign created by someone else is ... The Guardian's "points of view".
The best moment of my career so far is ... four days in Marseille, courtesy of BBC Magazines, for the France 98 World Cup Semi-Final, Brazil vs Holland.
While the most embarrassing moment was ... in a presentation to Phillipa Baker, when she was the European marketing director of Nautica Clothing. The slide went up, headed Countdown To Launch. We had an unfortunate typo in Count.
The best celebrity I've worked with on a campaign is ... Sir Steve Redgrave. We signed him in the run-up to the Sydney Olympics. He had a hardcore training regime but could not have been more generous with his time.
The person I'd most like to work with in the industry is ... I've worked in a number of creative and media agencies, which means I have been lucky enough to work with a lot of people I would have liked to in one way or another.
The person who's had the biggest influence on my career is ... it would have to be my dad, for setting the wheels in motion.
The best piece of advice I've received during my career is ..."You should always be yourself, given who you are is the only thing that can't be copied."
If I wasn't working in advertising, I'd be ... ideally doing something interesting in the music business.
In ten years' time, I'll be ... 50.