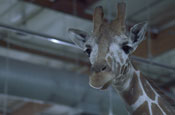 Insiders said the brand was pulling the plug on the 18-year tie to focus on its FA Cup sponsorship. E.ON, and its predecessor Powergen, has backed the weather since 1989; in June the idents were used to highlight the transition from the Powergen brand to that of the parent company.
The energy group recently introduced a high-profile 'Winds of change' campaign to reinforce its green credentials. The work was backed by a substantial hike in marketing spend.
It is believed that dropping the ITV sponsorship could free about £4m that the energy giant will divert to the FA Cup. It will back the sponsorship with events and promotions aimed at staff and consumers. E.ON is already working on a football volunteering programme with the FA.
The brand became the tournament's primary sponsor last year.