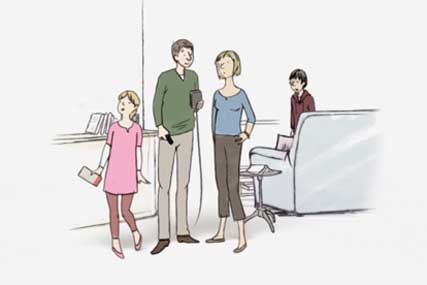 LBi's remit now spans digital creative, user experience, brand communications and mobile work.
It will initially redesign E.ON's website.
The pitch kicked off last February and was handled by Agency Insight. E.ON previously worked with Grand Union on its digital business.
Delaney Lund Knox Warren currently handles E.ON's ad account, which also includes some online work.
In May, E.ON launched its first TV campaign in two years to promote its "Energy fit" service, which tells consumers how to reduce their energy consumption.
The TV ad, called "energy monitor" and created by DLKW, is in the cartoon style of E.ON's outdoor and print campaign and was backed by print, radio, direct marketing and digital activity.
Last year, the utility company launched an augmented reality project, created by TBWA\London, to promote its sponsorship of the 2009 FA Cup.
The campaign began with a free giveaway in The Sun, featuring a piece of cardboard with a symbol that allowed users to activate the augmented reality technology.