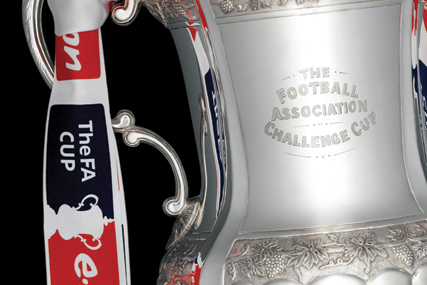 The new 12-month deal, reported to be worth £10m, will mean that the energy provider will remain as sponsor until May 2011, and will include not only sponsorship of the FA Cup, but also the FA Women's Cup, The FA Youth Cup and its continuation as an FA Schools partner.

E.ON has sponsored the FA Cup for the past four years, using it to promote its green credentials to football fans and a wider audience. It had looked to reduce the carbon footprint of supporters during each FA Cup campaign during the sponsorship.
Its "Carbon Footyprint" campaign had been created to try and offset 45,000 tonnes of carbon dioxide produced by those taking part in the World Cup, to make the tournament carbon neutral.

Last September, E.ON described its ending of its FA Cup deal as a "change in sponsorship strategy", but did say that it was keeping its "options open."

In response, the Football Association said that it was "taking the FA Cup sponsorship opportunity to the open market".

Alex Howells, sponsorship promotions executive at E.ON, said: "Following four very successful seasons as FA Cup sponsor, we can today announce that we've agreed a one-year extension to our sponsorship of The FA Cup."
Howells added: "The deal allows us to continue our involvement in football at all levels of the game, as we also continue our position as Sponsor of The FA Women's Cup, The FA Youth Cup and The FA Schools Partner.

"It's also a deal that also works for both parties. Our sponsorship of The FA Cup has played a key part in establishing the E.ON business within the UK and we are looking forward to continuing our relationship with The FA from the very first kick next season."

This month, Wembley Stadium, the home of the FA Cup, unveiled a new visual identity and strapline, as it looks to sign a raft of new sponsors, including a "lead partner".

The Football Association hired design agency Bulletproof to create an identity to help Wembley become "the pre-eminent sports and entertainment venue in the UK".